Although my hair is white, I am feeling younger and younger nowadays. And this year I have been embracing the latest technology in order to expand my ability to communicate with more people. I've been doing video conferencing with students all over the world through Skype, sending email and text messages with my smartphone, and posting the minutiae of my life on Twitter. Incorporating these information technologies into my life has been a great way to keep my brain agile and has made networking with people easier.
Although I'm now comfortable with these technologies, when I recently got an iPad I was amazed at its simplicity, versatility, and convenience. It is well known for these characteristics of course, but until I had experienced them for myself, I didn't understand its potential to expand my ability to heal and spread the message of Brain Education.
So far I've used fun simple apps that allow me to do things like make a virtual vase (see my humble creation below) and draw pictures. Although I'm already a versatile calligraphy artist and musician, the dynamism of the iPad makes me feel like the most excellent artist in the world.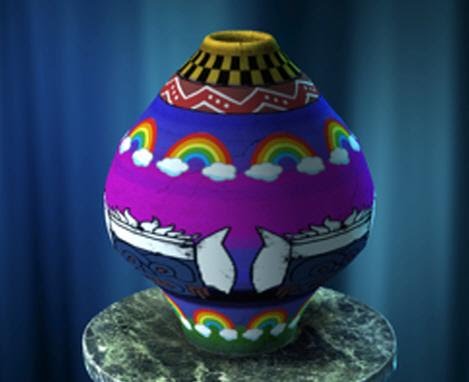 My favorite, however, are the musical instrument apps, which I've used not only for fun, but to do music healing with students. I let them move their bodies comfortably to the melody of the music that I play on the iPad, and instruct them to focus on particular body parts. Healing is essentially information processing. As they process the music and healthy messages I give to them while moving their bodies, they experience balancing of their chakras, alleviation of their pain, and relief of their stress. After a session many say that their body and mind feel lighter.
Music, messages, and movement (or action), are all inputs that help people program the supercomputers that are their brains, which runs on what I call a Brain Operating System (BOS). Our BOS is the set of assumptions and beliefs through which we navigate the world. It needs to be programmed to be productive, positive, and peaceful in order for people to live successful, healthy, and happy lives. I created the Brain Education system of training to help people program their BOS. It's a self-affirming education in which you discover the infinite potential of the brain through Tao principles and physical and mental exercises.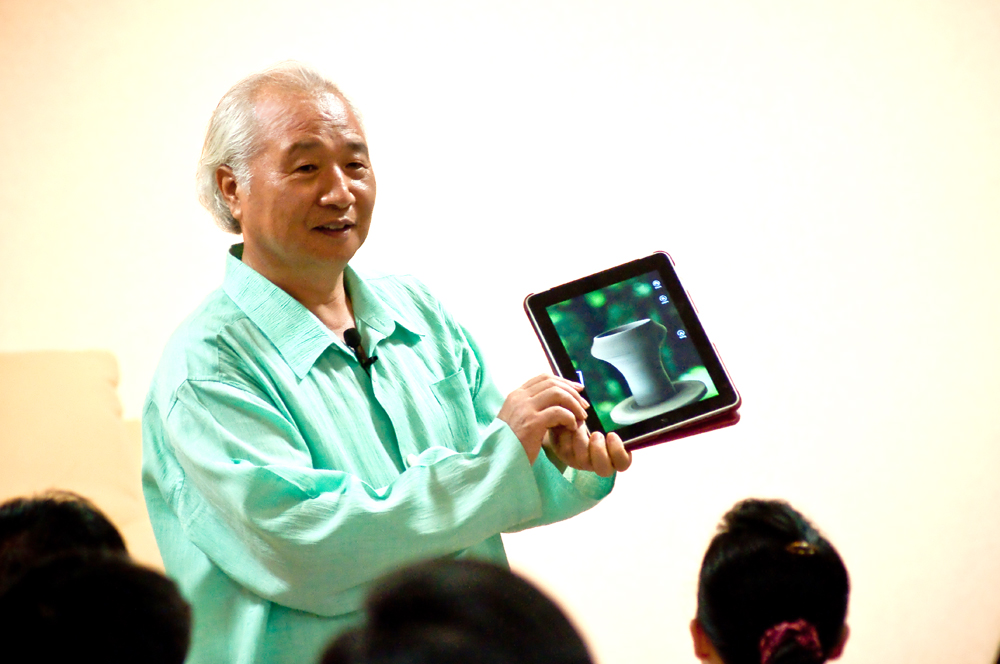 As I've explored my iPad, I've realized what a great tool it is to create and share all sorts of music, messages, and actions easily. With the iPad you can develop the strength to process information in a positive way, enhance your creativity, and bring out your brain's potential. It is the perfect tool to program your BOS and to help others manage theirs. You need very little knowledge or ability to make marvelous creations on an iPad, so it's accessible to both young and old, to both Luddites and gadget geeks. I've found that it's the ideal vehicle for Brain Education.
That's why I intend to combine the Brain Education program with the iPad. If the cutting edge technological power of the iPad and the information processing technology and energy management methods of Brain Education were to meet and be used for the benefit of all, then the consciousness of humanity would greatly expand. In that respect, every time I use the iPad, I feel grateful to Apple and the app developers, and find new hope for bringing in the new era of spiritual civilization I envision.