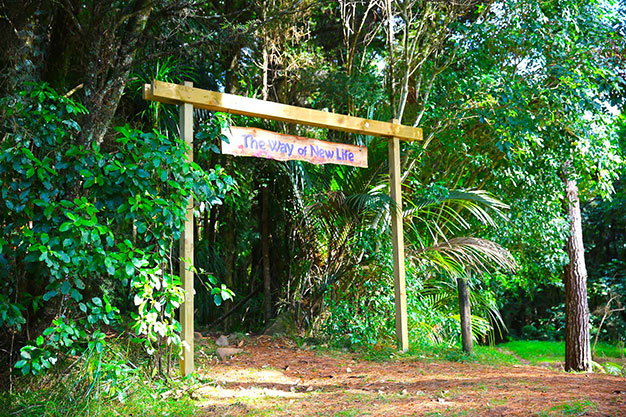 Don't worry about having worries. It's good to have worries. It's proof you're alive.
So anguishing over something is a joyful thing. For humans, the troubles never end as long as they have life. And as soon as one concern is resolved, another pops up to take its place.
If you are going to have worries anyway, why not worry about how to achieve your dreams. Something magical happens when you focus on your dreams. You realize that the things you've been worried about were really so trivial. And in continually choosing to focus on your dreams strips away the heaviness of your ego and ordinary wants so that you get to see the truth about yourself underneath all your worries. You can leave them behind and move forward without regret.
I've been working on my dream of building an Earth Village in New Zealand for the past few years. Lately, I've been listening to this song that has really empowered and encouraged me. It's one of my favorites. I especially like the last line of the song, which reminds us that no matter what happened in the past, don't be afraid to keep dreaming. You can dream a new dream.
I'd like to share this song with you so that you do not feel overburdened by worry and can run toward your dreams.
"Don't Worry" sung by Jeok Lee
English Lyrics
My dear, don't worry about anything
Let's sing together
Bury all the painful memories
Deep inside your heart
All things past are in the past
They all have meaning
Sing to the one who left
Say that you loved without regret
You went through so many difficult things
You lost that newness
All of the hardships
There's no one else to blame, so brush them all off
All things past are in the past
They all have meaning
Let's all sing together
Say that you dreamed without regret
All things past are in the past
They all have meaning
Let's all sing together
Say that you dreamed without regret
All things past are in the past
They all have a meaning
Let's all sing together
Say that you dreamed without regret
Say that you will dream a new dream