As if it is there and yet not there,
Visible and yet not visible,
Sleeping and yet not sleeping,
Like a bird skimming the surface of the water.
Does spring cause flowers to bloom or do flowers bring on spring?
Enlightenment appears and disappears in this moment.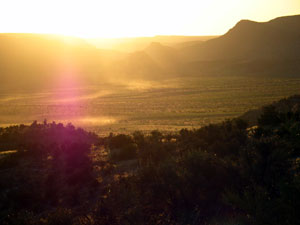 But the truth that this moment is eternal,
That this moment IS eternity,
May exist only in the here and now.
Happiness and peace are detected
Only in the moment, only now.
People pursue security, peace,
Happiness, and freedom.
Human sensation is like
Twinkling starlight,
Consciousness sparkling
From moment to moment.
Forgetting that this instant is eternity and that eternity is this instant,
That a line is a succession of points,
That life is a combination of cells,
That ki (氣) is another language connecting all life,
That birth and death are natural ki phenomena,
Then you have attachment.
Attachment loses the flow of life and the flow of ki,
And causes freedom and peace to vanish.
Attachment is an obstacle to enlightenment.
Inner Light shines through enlightenment