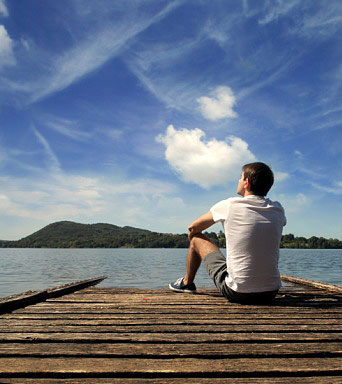 We spend so much time looking around us, rather than really observing ourselves, that we lose confidence, dignity, and self-respect. We can't see our real value when we are constantly comparing ourselves to others and to society's expectations.
In this situation, our consciousness is trapped inside the emotions
that result from our constant judgment.
To regain our confidence and dignity,
we need to focus inside ourselves.
We need to liberate our mind,
set our consciousness free!
Spend time looking inside yourself,
release your thoughts and emotions with the exhale of each breath, and you will begin to see the light inside you.
That light will spark your sleeping brain awake, and your creative mind
will begin to work.
Change will be of your making,
based on the absolute and changeless
values of your conscience.