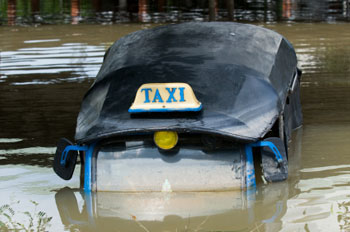 The world has fallen ill and the earth is in great suffering and agony because of human beings. Flooding has submerged most of Thailand, killing about 500 people. The nuclear reactors in Japan are a very serious condition. There have been sudden changes in climate and weather. Moral scandals abound, such as the recent one at Penn State.
However, the current systems of culture, politics, and religion are not capable of solving the problems of the world, so people are looking for something new. They don't need to look far; all the answers they need are already inside of them in that place between life and death.
As Steve Jobs said, "Death is very likely the single best invention of life." The greatest discovery in life is not birth, but death. What does it mean to discover death? It means to discover the value of death and therefore the value of life. No one in the world can avoid death. In the face of death, the value of everything becomes zero. Beauty, money, and fame become meaningless in the face of death.
But it is because of death that humans can become human. It is because of death that we can know our true nature. That is why in Brain Education we talk about Chunhwa. Chunhwa is the ultimate and only value of humanity in the face of death.
You can divide life into two things: life and death. It's like night and day—two parts of one cycle. Without death, life cannot exist. It is the platform of life.
The time between birth and death is not very long. The time before you're born and after you die is much much longer. Death is a light that cannot be seen or felt. In the great invisible light of death, our life is like the bright, ephemeral glow of the firefly. In the immense history of nature, our human life is a flash as seen by the stars, the sun, and the moon. It blooms quickly and withers like a flower—unlike the rocks and canyons that develop over millions of years. To know Chunhwa, the ultimate value of death, is to know the light that doesn't fade, even when it becomes invisible.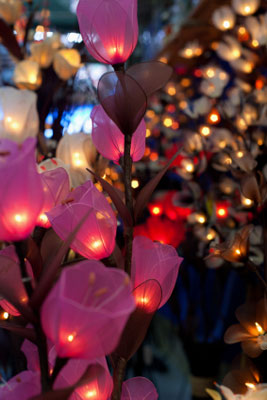 We exist within time—in the constant cycle of light and dark, life and death. In the fabric of time, through the threads of life and death, a new history is being formed. And that's life. That's the meaning of life and the meaning of death. Knowing that is awakening and enlightenment. These are things that your brain can't understand through knowledge. They can be discovered only through breathing and meditation.
However, many people's consciousness is lost inside of their everyday reality. They forget about life's true meaning and value in the demands of making a living and surviving. They forget about Chunhwa as they become submerged in the human relationships that come at them in waves.
But by consciously knowing and feeling, "I'm breathing right now, I'm meditating right now," by going inside of breathing and meditation, we can go into time and discover the value of time and life. To not know or care about breathing and meditation is the same as not caring about your life. Breathing and meditation allow you to really look at yourself and feel yourself. When you do, you can fully feel your aliveness, and be one with the creator in all of us.
The only way to feel oneness with the creator and feel love and is by looking at where they exist in your body in the present moment. The only way to discover true love is through breathing and meditation. True happiness is found with love.
Love, happiness, and peace are needed to solve the problems we are facing. The current world situation is a wake-up call reminding each of us that regardless of our daily struggles and limitations, we can't afford not to take the time to breathe and meditate.