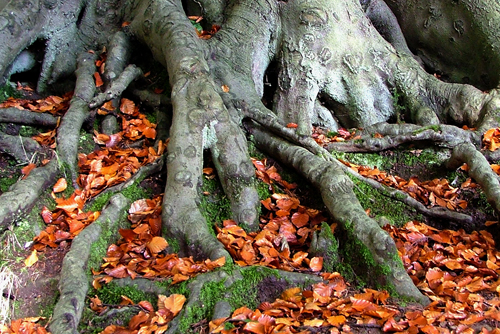 Many people are unable to separate their emotions from their selves, and they live as though they are attendants escorting their emotions about. But emotions are only like guests who will eventually leave, guests who are constantly coming and going. That's why you shouldn't try to find true happiness in your emotions.
Because emotions are like waves, they will move in whichever direction the water ripples; how would anyone be able to hold onto those emotions? Try as you might, it's impossible to surround your life only with positive emotions. This is something that even no hero, no matter how high in your esteem, could possibly do.
Inside of you is a brilliant diamond that is covered up by the emotions and selfish desires of your ego. You have to discover that true mind, so that instead of being enslaved by your emotions and selfish desires, you can have mastery over them.
People who have ever been stuck in an awful emotion and unable to find their way out will know—while you're there inside of that emotion, you can't hear or see clearly. You don't realize that you let yourself be tied down by something so small until you come out of that emotion and look back at it. It's as though your eyes were covered by a leaf that had fallen in the wind; it's as though that one leaf had blocked your entire world.
When you're caught up in an emotion, it doesn't help very much to try to analyze it. It's also unwise to attempt to wrestle with the emotion all night and defeat it with your thoughts. At times like that, it's a good idea to move your body. Walking around the house, going hiking, or running or exercising until you break a sweat, for example, or quieting your mind with meditation or deep breathing is effective.
When you're sure about the purpose of your life, and when you have a great spirit that sustains it, the chances of getting stuck in emotions are reduced. Nobody escapes being pestered by all sorts of thoughts or emotions that wear you down. In a way, they're also proof that we're alive, that we exist. But very big dilemmas have a way of making smaller ones disappear. When you have a greater, nobler spirit, it's easier to conquer petty emotions.
A great round tree with sturdy roots accepts the rain when it falls, the wind when it blows, and the snow when it's snowing—it takes them as they come. At times, the leaves of that tree may be injured by bugs or its branches may break in a fierce storm. But because the tree has its strong roots, when the time comes, lovely flowers will bloom and delectable fruit will grow.
What is the big thing in your life that wins over the small things? What is equivalent to the roots that holds up your life? It's worth giving some careful thought.