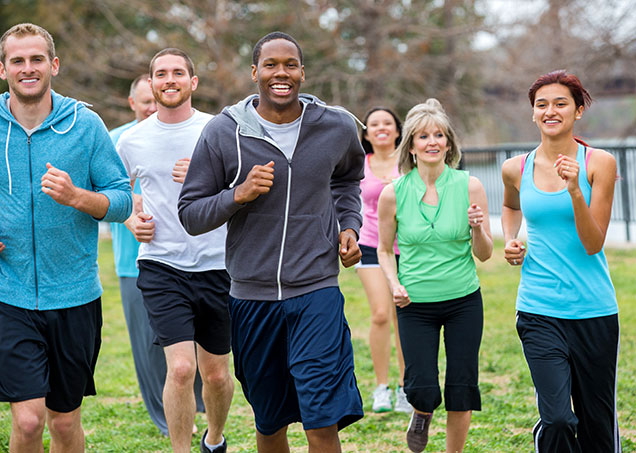 I'd like to share this excerpt from my book, I've Decided to Live 120 Years: The Ancient Secret to Longevity, Vitality, and Life Transformation, because I believe it outlines what you need for a long and happy life.
"To provide for your own health, happiness, and peace, you need to train your physical power, heart power, and brain power. Physical power is a cornerstone for happiness  and health in old age. Developing physical power is also a shortcut for developing heart power and brain power. If you don't know where or how to begin designing your old age, try starting with physical power. When your body develops strength, your ambition naturally grows along with it, and you find that you have new ideas and new things you want to try. It's a good idea to find a concrete physical goal for the level of physical power you want to reach or an ideal model you can imitate.
Your heart power grows when you have core values that guide your life. You choose words  and actions in keeping with your soul and conscience, you try to reveal fully the positive character qualities within you, and you have mature sentiments.
Like your physical power, the more you use the power of your heart, the greater it grows.  Heart power is a strength that develops through relationships. The tolerance, compassion, understanding, forgiveness, and consideration within us grow when we train them, just as we train to increase our physical power. Close personal relationships such as those with family and friends and the communities to which we belong are excellent training grounds for heart power.
The core of brain power is creativity. Having lots of knowledge does not mean that you have strong brain power. Brain power uses insight and wisdom to create something that contributes to ourselves and to the world. 'Necessity is the mother of invention,' the saying goes. This expresses very well how creativity, a characteristic of the brain, is manifested.
Creativity comes from curiosity, from interest in and love for ourselves and the world. If you carefully examine yourself and what's around you with affection, then ideas on how  to fix and improve things are bound to come to mind. Acting on these ideas with will and focus leads to creation.
A life of completion [(a life fully completed without regret)] begins with providing for your own health, happiness, and peace by developing physical power, heart power, and brain power. This is consistent with the process for developing the body's energy system to achieve spiritual completion in Korea's Sundo tradition. When the lower dahnjon in the belly is sufficiently developed, it becomes the source of reliable physical power, and the body's vital energy is strengthened. When the middle dahnjon in the heart is developed, heart power grows, and virtues such as love, tolerance, and empathy are expressed. When the upper dahnjon in the head is developed, brain power grows, and insight, understanding, and wisdom develop."
A complete life is on in which physical power, heart power, and brain power are fully developed, and the power to do so lies inherently within yourself. Simple methods for strengthening these three powers can be found in I've Decided to Live 120 Years.