Flowers are budding and blooming here in Japan. It's beautiful. When I saw a small tree starting to bud a few weeks ago, a poem came to me and I'd like to share it with you.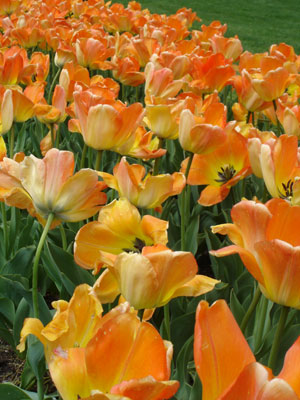 Time waits for no man.

Spring comes, but not for those who don't see it. Fall comes, but not for those who don't recognize it.

Those who await the coming of spring, and prepare for its arrival, gather together their seeds and fertilizer, and with their preparation become masters of time.

Those who chase after time, however, are unwise: they are merely busy, lacking time and substance.

True wisdom is to be found in Hong Ik, and where there is Hong Ik, there is peace. Train your mind and practice. Then you will see the signs of the seasons.

The Hong Ik spirit is a mind with freedom, a mind that looks to the whole.

Don't look only at a tree's branches or fruits. Just as you let your eyes take in the whole tree, so too, when you take in the whole, you will develop an eye for the seasons.
I hope you are enjoying the changes of seasons and that they inspire you to make positive changes in your life.