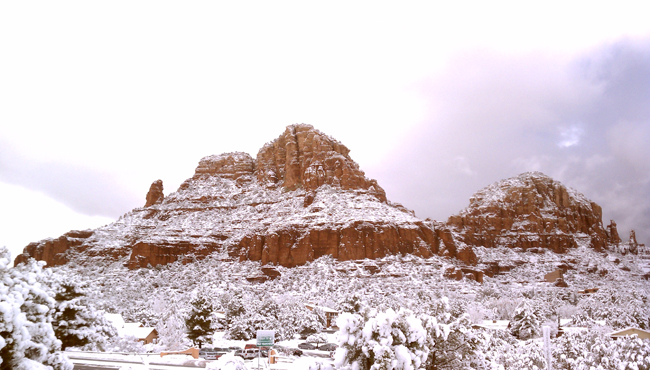 I rarely stay in one place for more than a few months, if that, because I am always traveling around the world. But every time I come back to Sedona, I am newly amazed by the great power and purity of the energy here, and I feel compelled to share it with every person I could possibly reach.
People often hear me say that when I first visited Sedona, I was simply one tourist among many. But amidst the exquisite beauty of the red rocks nestled snugly in green junipers against a blue crystal sky, the messages and energy I received here have enabled me to make my dreams come true, one by one.
I love Sedona. I feel indebted to this special place, and I want to find some way to repay Sedona for all that I have received here. I hope I can inspire people to visit Sedona and find their own deep connection to the earth; to experience their infinite, eternal energy; and to receive the messages that Mother Earth is waiting to give them.
As I mentioned in a previous blog post, I would like to share my Sedona story with you. I hope these upcoming posts make you want to come and experience Sedona for yourself. And for those people who want to come but can't make it right away, I will look for a way to share this energy with you wherever you may be.
Using my MindScreen and LifeParticles made it possible for me to make my dreams come true in Sedona. I would like to share with you how it happened, in hopes that you may also experience this profound joy.