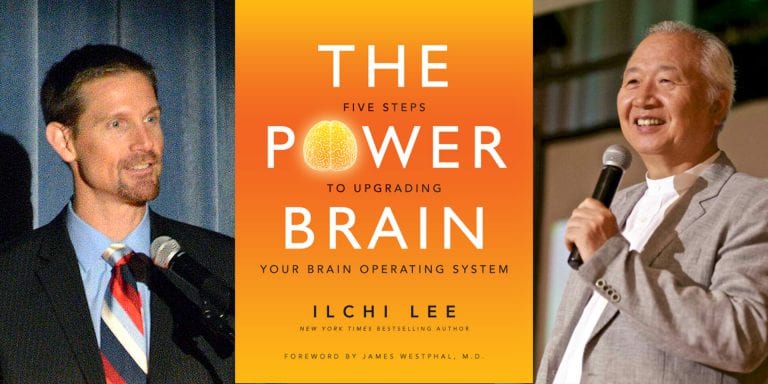 ChangeYourEnergy.com and Sedona Meditation Center will host a workshop to celebrate the launch of Ilchi Lee's new book, The Power Brain: Five Steps to Upgrading the Brain's Operating System. The three-hour event, called Unleash Your Power Brain, will take place on Saturday, April 9, 2016 at the Sedona Creative Life Center at 333 Schnebly Hill Road in Sedona, Arizona from 2 pm to 5 pm. Ilchi Lee will speak on "How to Upgrade Your Brain Operating System."
His talk will be preceded by an experiential lecture by Dave Beal, Program Director and National Trainer of Power Brain Education. Mr. Beal will share "Five Steps to a Power Brain" and lead the audience in the Brain Education exercises developed by Ilchi Lee.
The Power Brain is a comprehensive guide to Ilchi Lee's Brain Education philosophy and methods, which he has been developing over the past thirty-five years to help people live happier, healthier, and more peaceful lives by maximizing their brain's potential. The methods within it not only help you improve focus, memory, emotional balance, and stress management, they also help you discover your value, recreate the story of your life, and claim a new destiny.
Power Brain Education (now called Brain Power Wellness) is a New York-based company that has helped over 350 schools and counting incorporate Ilchi Lee's Brain Education methods into their curriculum and culture.
Tickets to the event cost $30 and can be purchased on SedonaPowerBrain.com or by contacting the Sedona Meditation Center at (928) 282-3600 or info@sedonameditationcenter.org. The cost includes a copy of The Power Brain.
Ilchi Lee's new book will be officially published on April 15, 2016, but it is already available for pre-order at ChangeYourEnergy.com and Amazon.com.