According to the World Health Organization, depression is one of the leading causes of disability, with approximately 121 million people suffering with depression worldwide. Neurologically, we know that depression stems from the unhealthy activity of the neurotransmitters and hormones in the brain and body, which causes unhealthy patterns of brain waves.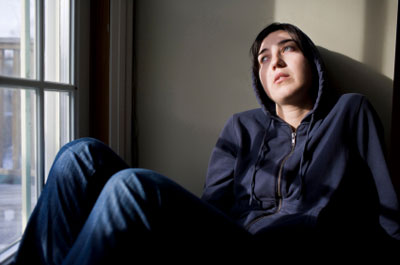 However, many people don't talk about the fact that the information we hold in our brains affects our brain activity and hence our emotions. Words are information; the sights, sounds, smells, and feeling of our environment are information; our internal dialogue is information. We can learn to choose to pay more attention to information that affirms our value and gives meaning to our lives than other kinds of information. By knowing we are inherently precious, we can be happier and more peaceful.
One of the easiest ways to fill our brains with positive, empowering information is through feeding it music, actions, and messages. When we listen to certain music or hear some encouraging information, our brain waves change. Taking positive action is especially important. Yawning, laughing, dancing, singing, walking, meditating, etc., are all helpful actions.
One simple and natural moving meditation that can combine music, actions, and messages is called Brain Wave Vibration. This action is best done to music (especially rhythmic percussion music), and by setting a healing intention (message) before you begin.
Why don't you try it now for 3 minutes: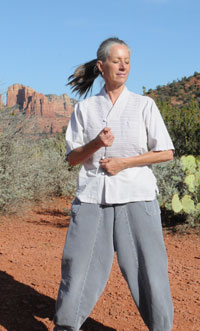 Close your eyes and shake your head. Shake your shoulders and move your neck. Don't think about anything. Just focus on yourself and your movement. Now shake your hands like dancing. Your body will get warmer and warmer and will sweat. Do it proactively. If you don't move, you cannot make changes. Tap your chest with your hands and tap your whole body with your hands. Imagine your body is a drum. Tap your body faster. Now, stamp your feet. Move your whole body. Follow the rhythm. Smile. When you smile, it's more efficient. Laugh. Then you can create healthy brain activity.

Now breathe in and breathe out. Rub your hands and swipe your face and neck.
I think you may feel different now, even after only 3 minutes. Your body may feel more relaxed, your mind may feel more clear, and the world may look better to you. In this state, it's easier to choose positive information that enhances your self-worth. Choosing information that gives value and meaning to your life is the best medicine for depression.