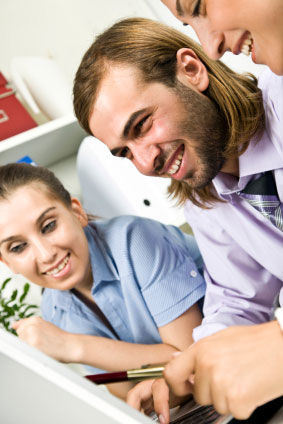 Using Plan-Do-Check-Act (PDCA) can be far easier and successful if we can do it with other people. However, meeting someone who really helps one with PDCA, or really motivates one to do PDCA, can be a once in a lifetime stroke of good fortune.
That's because to help each other requires faith, trust, love, respect, and honesty. It requires putting aside our egos and pride, stripping down our barriers, and facing each other without judgment or bragging. In order to check each other's progress toward our goals and develop realistic solutions to problems, we need to be able to take constructive criticism gladly and care enough to offer it to someone else.
To cultivate this kind of relationship is difficult because we often interact with each other from our false selves, not the pure heart that lies underneath. We flock to people who are similar to ourselves and don't stimulate our growth. We also lash out defensively at those who get too close to our insecurities or the things we are unwilling to change.
But we have the ability and responsibility to choose to see the true selves inside us and other people. We just have to believe that it's there and keep our eyes open. When we can see someone's true self, we naturally interact with them with faith, love, respect, trust, and honesty. Then we can effectively use PDCA to support each other in achieving our dreams.