Many people desire enlightenment.
And I ask this question to them:
"Why do you want enlightenment?
If you attain it, what would you do next?"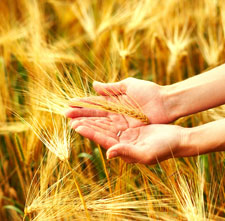 If you come to this world and attain enlightenment
Yet disappear into silence,
Such enlightenment is wisdom without heart,
And is an awakening without true love.
Enlightenment is recovering true love.
A soul that encounters the truth heals and saves
The world and the earth with such love.
True enlightenment demonstrates it in reality.
This is why a truly enlightened being
Will return to his or her place in reality
And create changes in the world through work.
This is the true love of an enlightened person,
And a natural choice to take after enlightenment.
Every person has their own way of expressing
True love, compassion, non-judgment.
Not only is that expression the result of enlightenment,
But it is one way to enlightenment.
How are you now expressing
Love, compassion, and non-judgment?