Recently, at the suggestion an acquaintance, I made a trip to Mongolia. Some people believe that the origin of Korea was an ancient kingdom that encompassed what is now Korea, Mongolia, and part of China. This kingdom was ruled by a dynasty called Dahngun Chosun, who established a core philosophy of Hong Ik, or to "widely benefit" for the greater good of all. Their enlightened cultural principles and practices are the basis of Brain Education. I was really excited to have the opportunity to experience the rugged land that is the origin of the Korean culture and people. See the wonders of Mongolia with me.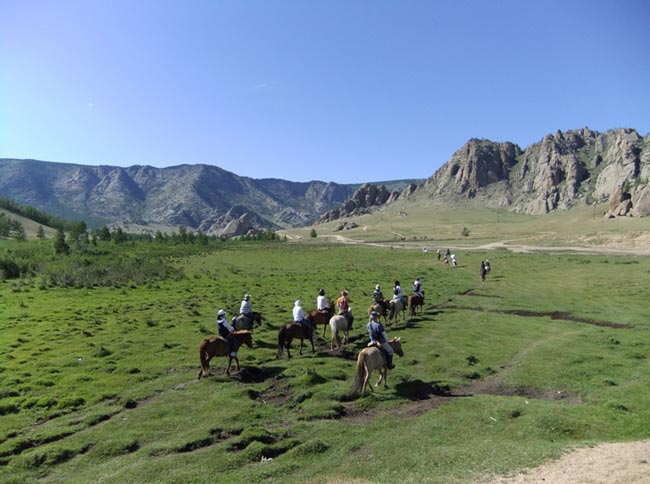 As you can see, much of the environment of Mongolia is quite barren. The temperature fluctuation within one day is very severe and there is limited food and water available. The fact that Genghis Khan came from these harsh conditions, conquered Asia and Europe, and established a massive empire is simply amazing.
The Mongolian people must have had an incredibly strong will to stick to their goals. During their military campaigns, they may have faced desperate situations in which they probably had no choice but to attack and overcome an enemy's fortress just to procure food and shelter.
Such a do or die environment is like soil in which the human will grows stronger. With just the will to survive, a difficult environment can become a catalyst or merely a minor obstacle to achieving your hopes and dreams.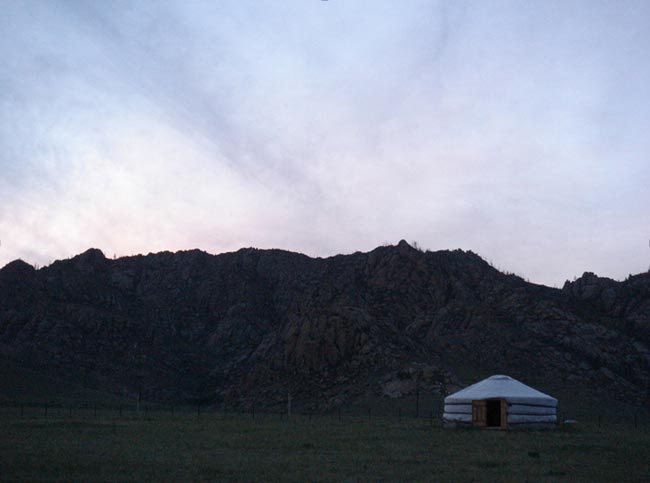 With the severe temperature fluctuations, it became so cold at night I couldn't sleep without a sleeping bag. One night the cold even woke me up three times. But then I did dahnjon breathing and Brain Wave Vibration to heat up my body and went back to sleep. As I slept, I dreamt I met Genghis Khan.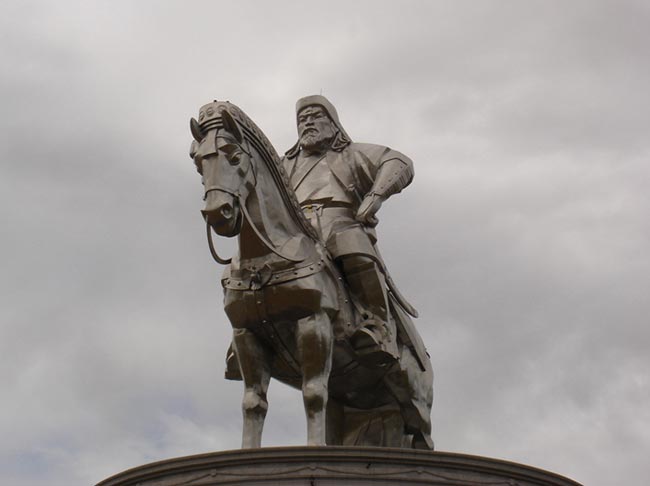 He said to me, "Many people only know me as a cruel conqueror who established a great empire, but I also contributed to preserving and spreading spiritual values and wisdom. I wish you would let people know more of how I really was."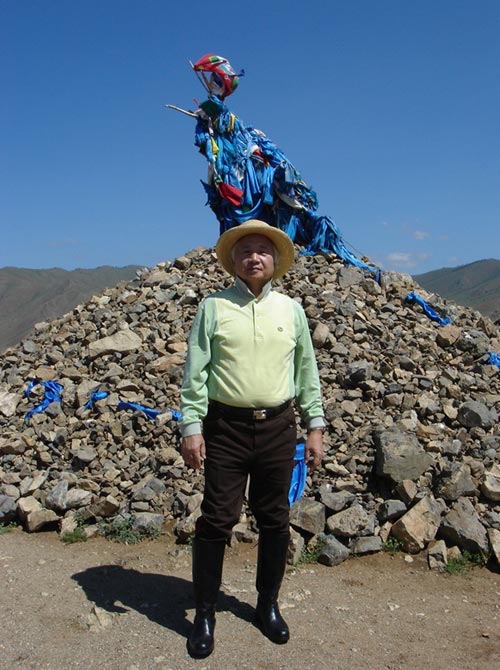 Evidence for Genghis Khan's claim in my dream can be found on every mountain in Mongolia, where there are many shrines that resemble those in Korean villages. Some scholars assert that these shrines are representative of the places where people of the Dahngun Chosun kingdom used to pray and train to connect with heaven. Some scholars also say that Genghis Khan offered the countless clans and countries he conquered the freedom to preserve and practice their own traditional cultures and religions.
However, despite their will and effort, and despite the fact that the Mongolian Empire covered more land than any other empire on earth, Genghis Khan and his descendants could not fulfill their vision of global dominion. In my dream, I told Genghis Khan that true global management lies with all of humanity rather than with one person or group. To achieve it, people must first heighten their awareness of their responsibility to and interconnectedness with each other, the earth, and the rest of the universe. They need the proper tools to manage the earth in a healthy and harmonious manner. The key to both is Brain Education and the philosophy behind it, which comes from the ancient Asian scripture, the Chun Bu Kyung.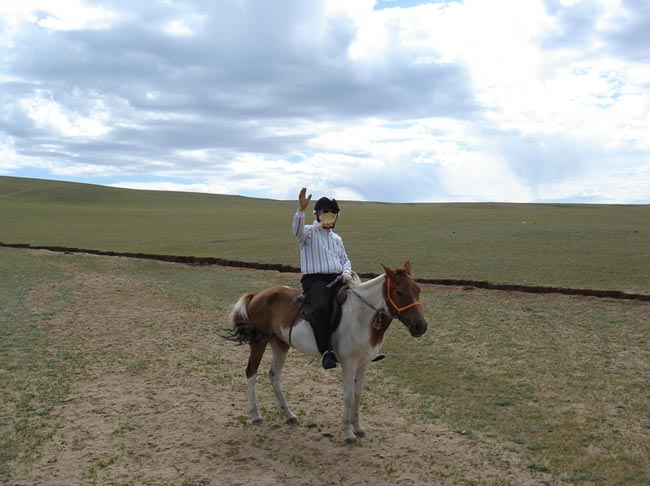 As I galloped across the barren hills and plains, I embraced my own dream of reviving a spiritual culture of strong, healthy people who manage the earth with altruism, cooperation, and harmony. These people don't lose hope or give up on their dreams even when their present reality is difficult. They know that real strength is choosing to realize their dreams no matter what. For people who hold onto their dreams, difficult conditions can actually be a good environment for manifesting them.
My image of an enlightened and awakened earth spurred me on as I raced across the vast wilderness of Mongolia.