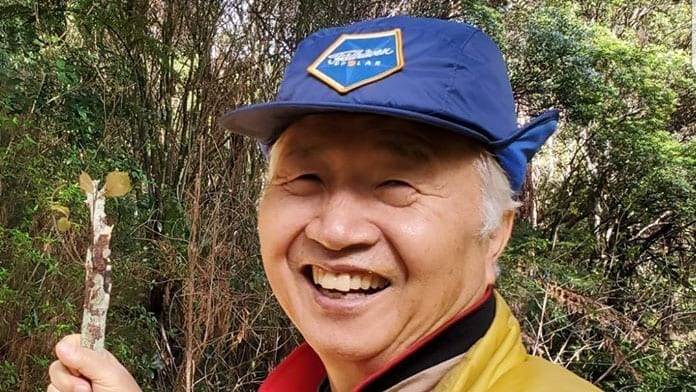 Nowadays, much of my time in between web conferences is spent developing a farm and trails in the Far North region of New Zealand. I've planted seeds for hwangchil (dendropanax) trees and other crops and made new hiking trails and meditation spots.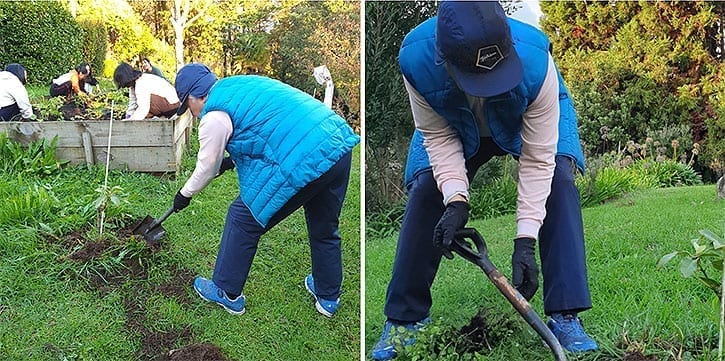 I also take care of the many animals who now call this land their home. There are horses, goats, chickens, cats, and dogs. Here, people and animals live in harmony and love and cherish each other.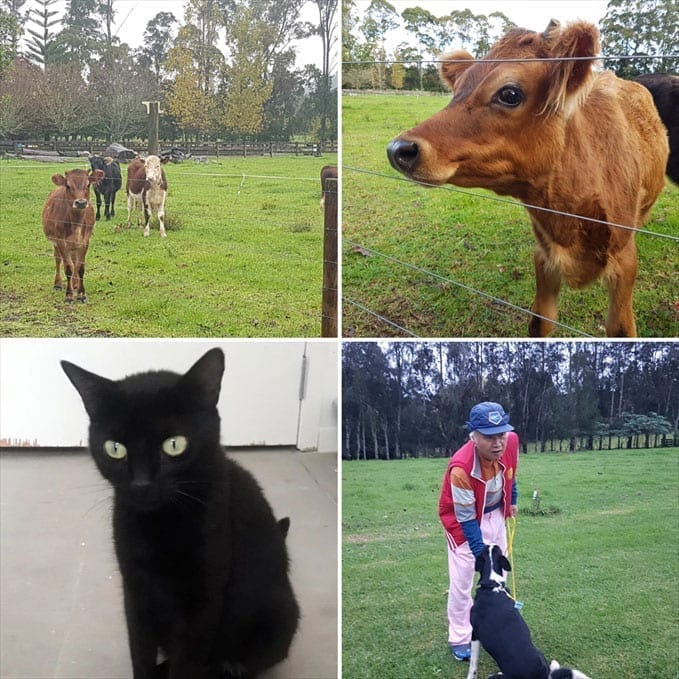 The black cat, Eda, likes to leave presents on the doorstep. I believe she's showing us her affection and loyalty. There is also a chicken who is a founding member of the farm. His name is Tao. That's the third name we've given him. He offers a greeting in the morning from outside the window and waits for me to come and feed him. He is a very independent guy who stands guard over the house with dignity. His special talent is that he can fly up over 50 meters and demonstrate aerial stunts.
Our four cows come running whenever I come by to give them some bread. But I have to scold the brown one, Hwangnamie, who is particularly greedy. I'm training him to share the food.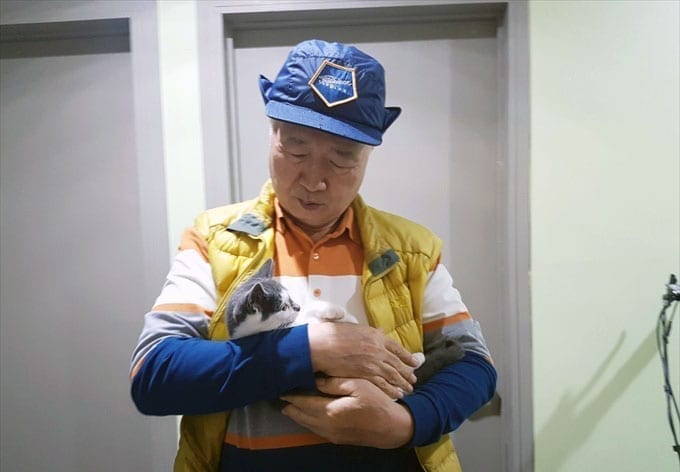 There are two white cats named Mameh and Ogi. They're twin sisters who love goat milk. Among the cats, Ogi, the one with the grey nose, is the most active. I think she's going to do something big someday.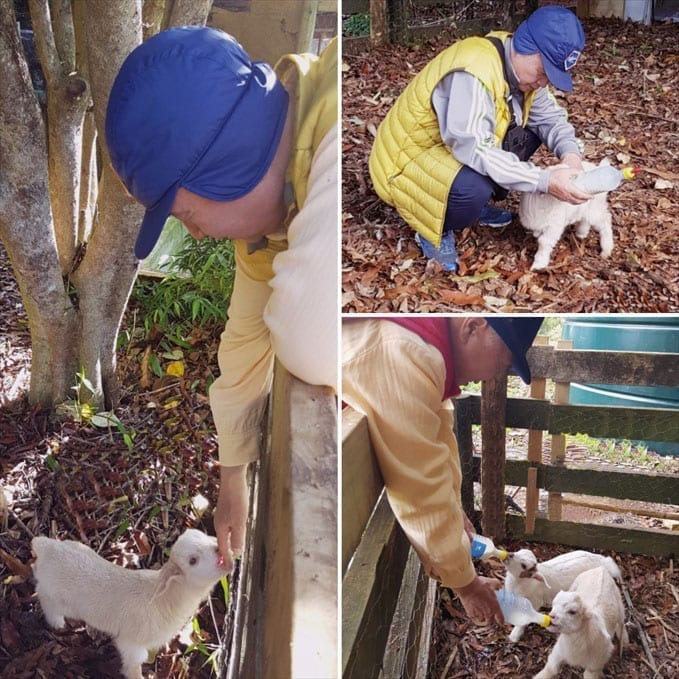 The four goats are still young. The newest baby is called White Snow. He's widely popular and has become the mascot of the farm. I finally succeeded in training the baby goats to nurse.
As an animal caretaker, farmer, and steward of the Earth Village, I'm designing my life in New Zealand by remaining free from thoughts and ideas. With my awareness present in each moment, I keep my mind clear and stay connected to my true nature as I move diligently through my day.
Each day is a new day that I create. Although my day is filled with small actions, I celebrate each success. I'm happy as I envision the people who will visit this place in the future and discover the beauty and harmony of their inner nature amid nature's beauty and harmony.
Designing one day is designing a whole lifetime. Making a single happy day is possible for anyone. Being happy your whole life is going to be harder, but you can make one day happy. Those single days add up and become a lifetime. All you have to do is start with today, right now, and be happy right now.
That energy of happiness, the power of creation, changes your destiny. The one who makes you happy is none other than you yourself.