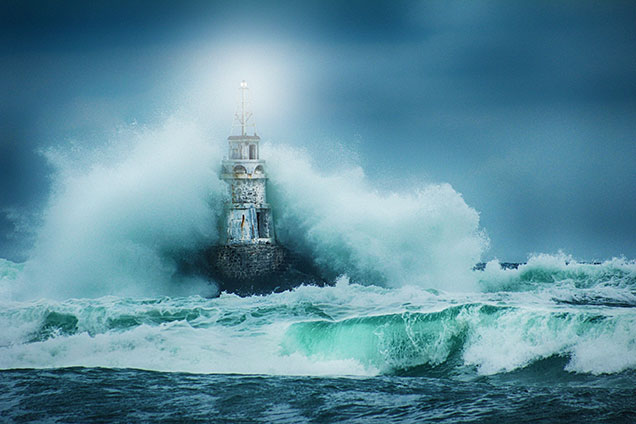 Oftentimes, an ocean raging with rough waves and storms makes us afraid and uncomfortable. However, from the viewpoint of the Tao, these are all part of a natural process of change and purification. A silent ocean without waves or storms is a dead ocean without any life.
A person who knows the Tao does not fear the waves and storms of the ocean. Flow with the Great Wave of Life created by nature, and burn each and every moment of your life for the value and dream that you believe in. Use all circumstances as an opportunity to awaken, choose, and act.
I suggest actualizing a lifestyle that benefits everyone, including the earth, by circulating positivity and hope. You can do it if you view the world with the eyes of Tao. Then, the energy of change that is sweeping many corners of the globe can become the soil for your dreams.
I dream of a world filled with love for humanity and love for the earth. In my dream, human beings practice Earth Management. We look at the whole earth and manage its resources in a sustainable way that allows all people and other creatures to live healthfully and happily in harmony with nature. This dream can only be achieved through each and every moment of each and every person's life whose consciousness is awake. These people are the hope of the earth and the hope of humanity.
To awaken people's body, mind, and conscience, open their Tao eyes, and empower them to live with positivity and hope, I developed Brain Education, and more recently, Belly Button Healing and its Healing Life wand. Belly Button Healing uses the powerful acupressure point of the belly button to activate and circulate your body's internal energy, maximizing its natural healing ability while clearing any negative emotions and brightening your spirit.
Then, centered in the Tao, with sparking eyes of light and a healthy body of activated internal energy, you can heal your family and community. This world needs this now more than ever.