What was school like for me 50 years ago? Lost and wandering during my school years because an attention deficit disorder kept me from making progress in, or feeling the need for, my studies, I released the tensions of this conflict in physical training through martial arts and in reading. Fortunately, my parents didn't break my spirit—they called me a "late bloomer"—and, thanks to their approach, I could comfort myself, saying, "I'll find something I want to do sooner or later."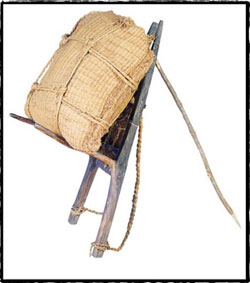 However, after failing the all-important college entrance exam three times in a row, I couldn't bear to see my parents, nor could I lift my head in the small country village where we lived. Then one day I was passing our village bridge—the area beneath it served as a makeshift garbage dump—when I looked at the pile of rotting garbage and felt horribly sad because it seemed to reflect my own situation. I made up my mind to clear away the garbage. I dug more than 300 holes in the mountain behind our village. Then, I started transporting the garbage using a jigae, a carrying-frame you can put on your back, and burying it in those holes.
On that hot summer day my face was sunburned red and the skin on my shoulders had peeled off from carrying that heavy jigae, but my efforts to turn my garbage-like life into hope continued. When a hole would fill up with garbage, I would plant a pumpkin seed in it. In accordance with the laws of nature the garbage acted as a natural fertilizer and the pumpkins grew thick on the mountainside. I felt joy and a sense of accomplishment as I shared the pumpkins with my neighbors. The small hope I discovered in myself at that time grew into a new strength, enabling me to attend college as I ran a Tae Kwon Do school. The joy I felt in sharing with others helped me make up my mind to devote my life for the good of all. And that "hope that changed garbage into pumpkins" gave me the will many years later to teach health-oriented training methods free of charge to people I met in a park for five years.
My early experience with education has left me solving life's problems using my own approach instead of that of academic institutions. In the process I've had no choice but to focus on my brain. So my primary concern has been how I could make myself and everyone around me happy by operating my brain well, a brain that hates memorizing or solving problems assigned by others, a brain that can't stand things that are habitual and never change, a brain that likes ceaseless imagining and instant action. My personal experience and research naturally developed into interest in how I could really apply my brain, which grew into the academic discipline of Brain Education.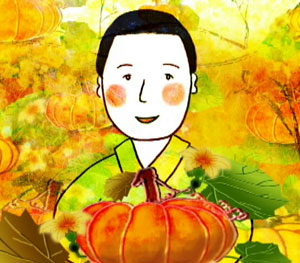 That's why Brain Education is not a system for how to memorize facts or solve rote problems better. Instead it's a system for using your whole brain, for developing your character in order to discover your existential value, and actualizing that value with infinite creativity. When our brains deem something necessary, they focus on it. The time it takes will differ from person to person, but most people end up being able to do well in their field. So, when I see parents worrying that their children are distracted and unable to sit still, I actually praise the kids, saying that they have great potential to achieve their dreams. The children are healthy, unable to sit still because they're overflowing with energy. They may be distracted because they haven't found something they want to do, and this could be a process of searching for it themselves. Once they find it, they will focus on it naturally and wholeheartedly.
My hope is that my personal experience as someone with an attention deficit disorder, who discovered hope in himself and worked ceaselessly to establish the academic discipline of Brain Education, who founded a college and become its president, will contribute at least a little to education reform.