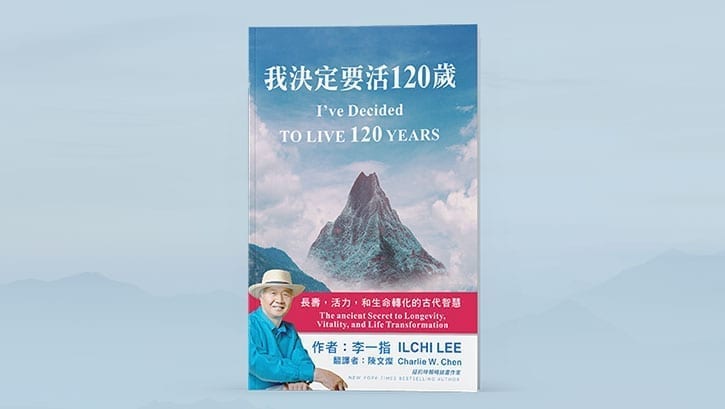 Ilchi Lee's popular book, I've Decided to Live 120 Years: The Ancient Secret to Longevity, Vitality, and Life Transformation (Best Life Media, 2017) has now been translated and published in Mandarin by Best Life Media, the independent U.S. publisher responsible for Ilchi Lee's English titles. The book was initiated and translated by Charlie W. Chen, an IT entrepreneur in Dallas, Texas.
Chen's enthusiasm for the book started after he first read it in 2018. It made Chen start to rethink his goals and perspective on his retirement years. His work on the book stemmed from his desire to do more for his community and the need he saw while hosting an online study group with his wife Pauline.
"[I've Decided to Live 120 Years] changed my life expectations," he said. "At my sixties, with achieving what I could, I thought I would retire nicely and take it easy. But Ilchi Lee's messages of finding your soul and pursuing the completion of life inspired me so much that I realized where I am is just the beginning of my second half of life, and [that] the second part is even more important than the first one. So I changed all my personal and business plans, and decided to live 120 years to pursue completion of life with a new HongIk spirit, for as far and high as I can."
Thus far, I've Decided to Live 120 Years, has also been published in Korean, Japanese, English, Spanish, Italian, Russian, and Lithuanian.
The Mandarin edition is available from the publisher's website and ChangeYourEnergy.com.