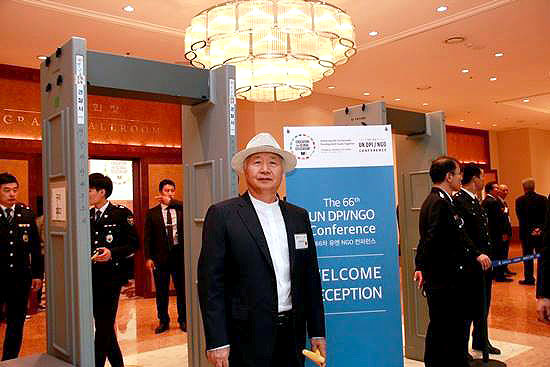 Ilchi Lee attended the the 66th United Nations Department of Public Information (DPI)/Non-Governmental Organization (NGO) Conference in South Korea that was held in Gyeongju from May 30 to June 1, 2016. This year's theme, "Education for Global Citizenship: Achieving the Sustainable Development Goals Together," went along perfectly with Ilchi Lee's work in alternative education and his Earth Citizen Movement. Lee spoke on the effects of Global Citizen Education with a foundation of Brain Education and his latest method, Belly Button Healing.
One of the conference chairs, Scott Carlin, Associate Professor of Geography at Long Island University in New York, said, "through new collaborations, innovative pedagogies and a culture of global citizenship we can build healthier, more resilient Earth communities." With each person he met, Ilchi Lee shared that health and happiness are humanities greatest values. The key to manifesting these values lies in the belly button he said.
Many UN Ambassadors and city mayors were in attendance, including the UN Secretary General, Ban Ki-Moon. Ilchi Lee was able to meet the Secretary General once again.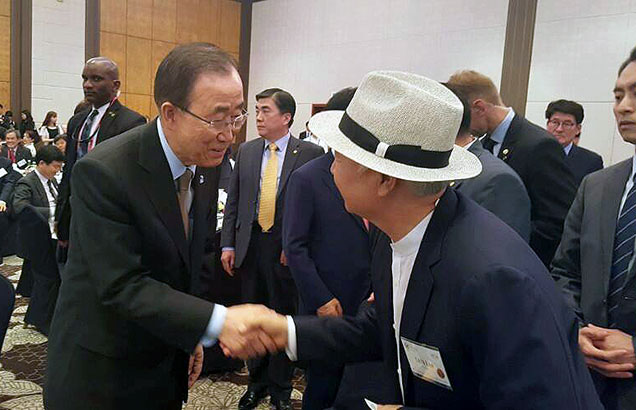 In his enthusiasm for Belly Button Healing, he introduced the concept to everyone he met.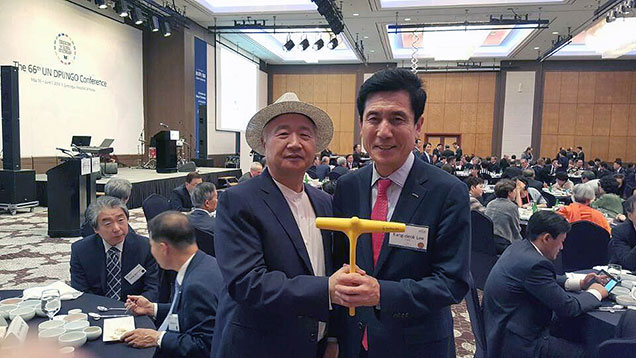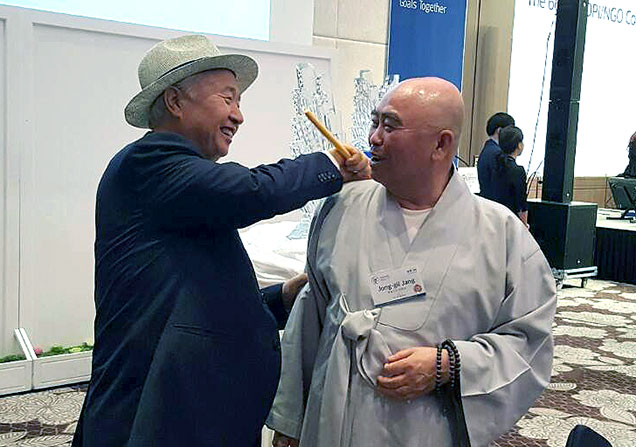 To learn more about Belly Button Healing, you can visit BellyButtonHealing.com.