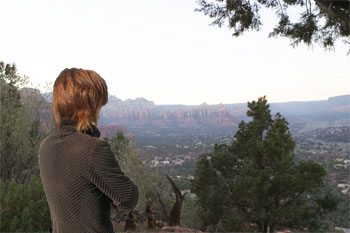 Sedona is beautiful. When I first came to Sedona I loved it so dearly that I decided to live here. While living in Sedona, I've had numerous experiences with the land and I've developed so many stories that I became a Sedona person. And I also came to write a book about Sedona. When I wrote the book, The Call of Sedona: Journey of the Heart, I really didn't expect that it would become a New York Times bestseller; however I had that dream. I was amazed that that dream came true.
If you have been to Sedona, when you close your eyes then you can see it again. Its blue skies, its red rocks. All of the beautiful and breathtaking landscapes of Sedona pass before your eyes. That means you have those memories of Sedona inside of your brain. We can live within those memories, and that becomes information. If you use this information well, it can also form the future of your life.
All of the different information that you get from Sedona, for example inspiration, messages, or feelings, those things can really change you. The experiences that I've had in Sedona have changed me.
If you lose your dream, you just go in the direction that the wind takes you. But deep inside you know that is not how you want to live. You may think; this isn't what I wanted.
When you experience a time of feeling lost, you can reflect upon yourself and find your self-worth. Then your life can change. For me, when I visited Sedona, that was a time in my life when I was trying to find a new way to fulfill my dreams.
The moment that I saw Sedona I thought: Sedona called me, and Sedona has been waiting for me. Inexplicably, I felt that this was the place where something was going to happen. So, I moved to Sedona, and I rediscovered myself.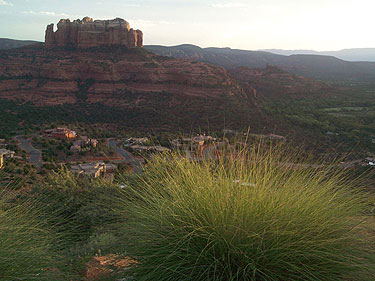 Sedona's natural beauty inspires people's spirituality. If you are lucky, when you see it you will realize that it is not just you looking at Sedona. You will also feel that Sedona is looking at you. We see Sedona with our eyes, but Sedona senses our whole body, all at once. This is because Sedona surrounds you 360 degrees all around. While in Sedona, you can feel that you are inside this massive tunnel of energy. There are some people who say when they come to Sedona they receive all of the energy they need for an entire lifetime. If you are aware enough, you can sense that energy with your whole body.
When you receive Sedona's energy, that is when you discover the Self that you have lost. As you receive this huge energy, you can find a new purpose for your life, a new dream. And you never know; the energy of Sedona just might help you manifest your dream in reality, because if you have a dream but have no power, then you can't make that dream come true. In order for the dream to come true you need to have power, you need to have energy. Sedona provides two things. Sedona doesn't only give you a dream; it can also give you the energy to help that dream become a reality.