On December 10, 2011, I gave an outdoor lecture to a group of people from Korea doing a meditation tour at Sedona Mago Retreat. Run by the nonprofit Tao Fellowship, I founded this retreat center in 1997. Previously the land had also been used as a retreat center by Lester Levinson, who had developed the Sedona Method of meditation and personal growth. By the time Tao Fellowship acquired it after years of disuse, the center was very run down. Over the years they've made many renovations and improvements. One of them was a Healing Garden featuring a large lake.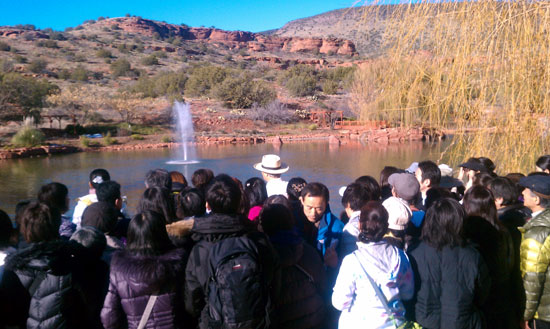 I took the tour group down to the lake and spoke to them there. I told them that the meaning of that lake was choice and creation. I chose to have that lake made, and so it was made. Whatever you choose, it will happen.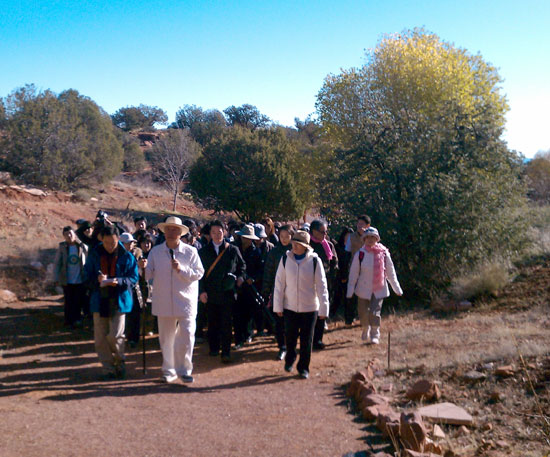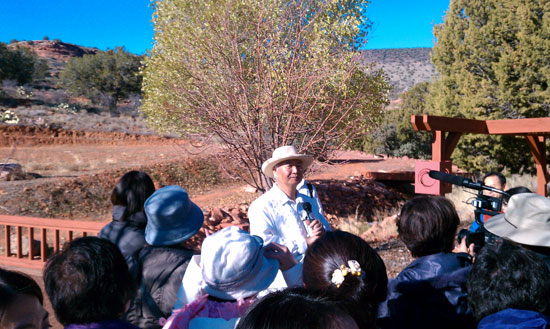 But you must really choose it. If you hesitate after making a choice, you will probably feel miserable because of it. Your hesitation may lead to failure. It's easy to blame a failure on an external situation. However, we are the only ones responsible for our successes and failures.
So how do you really make a choice? First you need to focus 100% on what you want. That's the first step, but even if you do, there is no guarantee that you will be successful. If you really want to succeed, you also need to remain 100% positive. If you think negatively, you will fail.
However if you are positive and focus completely on your goal, you will meet the situations and people you need to succeed. People call this phenomenon the Law of Attraction.
This power of choice comes from our brain. It's just the way our brains work, and the way energy responds to it to cause things to happen in the material world. You have a Brain Operating System that follows three rules:
1. If you choose it, then it will happen.
2. Pay attention; i.e. focus and remain aware.
3. Good news makes a good brain; i.e., positive thoughts allow your brain to function optimally.
That's why we have the power to choose to make a better world, a world for the happiness and benefit of all. And we have the power to choose to make it in 2012.