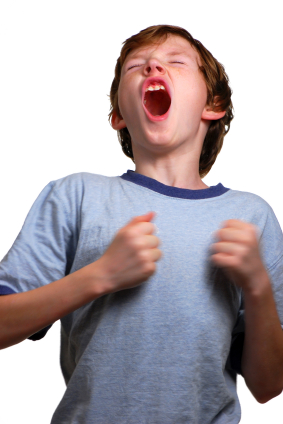 I have a variety of instruments. One of them looks like an empty box; it's called a tapo. It's said to be an instrument used in sacred ceremonies or as a method of long-distance communication by Native Americans who fell in love with the sound produced by logs that had been eaten away by bugs. When you strike a tapo, deep and resonant tones are produced.
I also have a Vietnamese instrument made with pieces of cut bamboo. It's called a dan trung, and its sound is pure and clear. Drums, gongs, ccuenggwari (a type of hand-held Korean cymbal), Indian flutes, and harps… I've never learned how to play any of the instruments I play. I don't even know the names of some of them.
Because I've never learned how to play these instruments, I don't even know whether I'm playing them correctly or not. But I'm not concerned about that when I play. I just let my hands follow what my mind wants, and tap away. Since I'm not too worried about it and just enjoy myself, anyone listening also enjoys themselves.
Infinite creativity and vital power move vigorously inside of all of us. All I do is transfer that to the musical instrument. Then the people listening feel that power as well.
I've always played my body like a musical instrument. I sing and drum on it like an instrument, following the flow of the creative power inside me. One day, I realized I could play musical instruments the same way I play my body. But when I tapped and blew into and strummed musical instruments with that thought, I produced beautiful music.
Today, why don't you put on some exciting music, think of your body as your very own unique drum set, and tap away? Tap your heart out. Tap your body with joy and pleasure in whatever way you feel like. You can tap with your fingertips, or you can make light fists and tap with your fists, or you can tap with your palms. When you tap with your palms, it's good to bring your five fingers together and cup your hands. Tap from your head to your chest, lower belly, thighs, down to your toe-tips; from your shoulders to your wrists; and tap your armpits and sides as well. Tap from your lower back to your buttocks, the back of your thighs, your calves, and to your toes; tap every last part of your body.
As you focus your awareness on each part that you're tapping, exhale lightly. With the mind that you're playing the best instrument made just for you, the only one of its kind in the world, don't tap too strongly but enough for it to feel invigorating and refreshing. After you're done tapping, gently sweep your whole body from top to bottom.
Since long ago in eastern cultures, tapping has been popular as an anti-aging method. It releases stagnant energy from the whole body and enhances blood and energy circulation. When you put on some exciting music and tap your whole body to the rhythm, you can feel your body and mind overflowing with vitality.
If the summer heat is sapping your energy, if your body's been feeling stiff since the Independence Day holiday, or if for no particular reason you feel irritable or melancholy, how about putting on some exciting music this very moment and playing the best instrument you have?