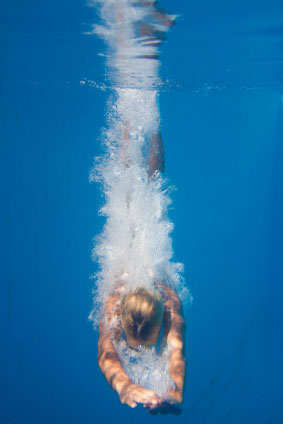 Recently I watched a documentary shown by a major network in Korea about breathing. They showed natural divers who use breathing and meditation to dive into deep water without equipment. They build up their capacity and endurance over time with training, overcoming their limits little by little. I thought, "These people aren't human; they're fish!"
One of them shared, "Even though I am not as good as some other divers, I can't stop doing it. It's addictive because of the incredible feeling I get as I overcome my natural limitations."
Those divers have discovered a great secret. They have found a way to feel the oneness of the universe—they have discovered the space between life and death. The thing that combines life and death is the quality of eternity; it is its infinite nature. The moment of breaking through a limitation is when we experience that infinity. People keep risking their lives to feel it.
As long as you are within the limitations you set for yourself, you feel lonely and afraid, and in the face of them you feel frustration and despair. Within your limitations, there is no satisfaction. Limitations are a confinement.
People die under water after one minute instead of five because of fear. Your body can endure it but your consciousness can't. Because of fear, people give up.
Just as your body needs to change in order to stay underwater longer—your lung capacity needs to increase for example—your consciousness should also increase to overcome any limitation. You need to raise your consciousness about life and death. The consciousness of how you are going to expand yourself—that is where the secret is. To open the door to that secret, you need breathing and meditation.
Breathing and meditation keep you in the moment, which is the time when the choice to go a little further can be made. They change your body and your mind, making you peaceful and aware of the infinite oneness—the Tao. And they give you the motivation to overcome your limitations by keeping your dreams and visions alive.
Dreams and visions are only alive in the moment, when they are infused with flowing energy. In the past, they are merely memories. In the future, they are merely ideas. It is energy that makes dreams and visions real, and to keep energy flowing, you need breathing and meditation.