Hearing news of the devastating earthquake and tsunami in Japan late last week brought a heaviness and sorrow to my heart that I cannot describe with words. Our thoughts and prayers are with the people of Japan. I'm sure to be only one of many people who believe that you will find greater solidarity through this hardship as you recover quickly and leap to greater heights.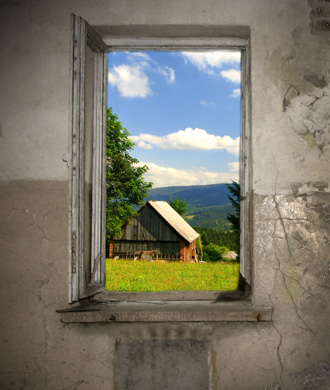 The end of one thing marks the beginning of something new. You don't want to be too preoccupied with the past, or attached to something that is already gone, to notice that there is hope for a new future. We are here on this earth to grow, and this growing brings joy and gives us the motivation to keep reaching for our dreams.
Personal growth may be the last thing on your mind when you're facing the pain and uncertainty of what feels like the greatest crisis of your life. That's when your dreams demonstrate their full power. Fear is only an emotion, but it can keep you from growing. Hopes and dreams are what give you the strength to defeat your fear and move forward.
Do you have a dream that is more precious to you than your life, a dream that would make you and everyone around you truly happy? A dream like that will provide you with the hope you need to turn any desperate crisis into a beautiful opportunity and to erase the fear from a new beginning. Then you can take ownership of the future.