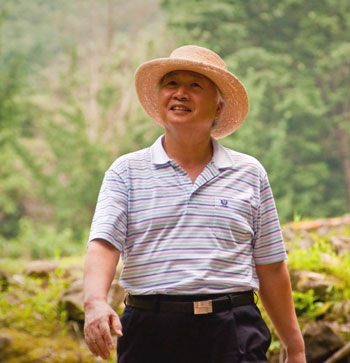 I went up Mt. Songni recently. As I climbed, I controlled my breathing, felt the condition of my body, and changed the condition of my body.
For example, there are people who walk with the soles of their feet, people who walk with the part above their knees, people who walk with the strength of their knees, and people who walk with their lower backs. They put pressure and tension on these parts, and they feel the strain over time.
However, if you observe your body and relax as you walk, you can disperse the feeling of difficulty depending on how you flex your muscles. Even though I am over 60 years old, because I walked this way, walking up that difficult mountain trail felt the same as it did when I climbed it many years ago.
Your body is part of your environment. If you ceaselessly feel and watch your body when you go for a stroll or walk along the road, you can detect many thoughts, emotions, and physical sensations with an observer consciousness. With that limitless mind, you can change your experience, and ultimately, your environment itself.