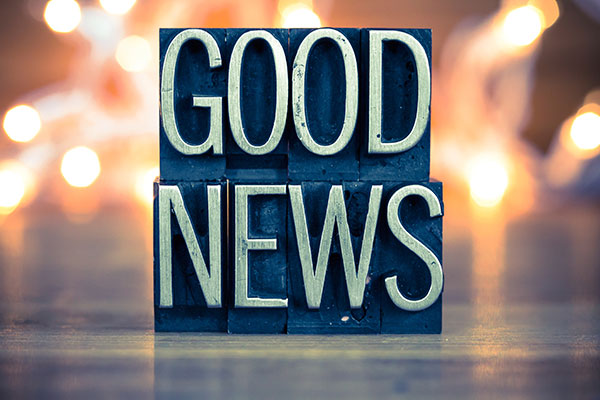 One day, you were given life as a gift. When you accepted this gift, you also received infinite freedom of choice. Because of that, you can choose who you are and what the purpose of your life is. You can live according to your choices, and you can even create the meaning of your own life. You live life in a finite body, but isn't it wonderful and beautiful that you can choose for yourself how you will use that life?
A new year is almost upon us. What have you chosen to create in 2016? What will you do to grow more and give meaning to your life, and how will you do it?
Before 2016 begins, rather than "resolutions," I'd like to recommend choosing 12 pieces of good news you'd like to make next year. Picture yourself concretely, in detail, as you will be when those pieces of good news happen. When you do, I'm certain that your creative brain will go into action, and you will feel hope start to rise within you.
That's because good news makes good brains. When you feed yourself positive information, your brain becomes more creative, productive, happy, and peaceful. Your brain's infinite power to create becomes activated.
But it's your job to make your brain good with good information. More than any good news from the world, good news you create yourself will turn your brain into a positive, creative Power Brain.
It's not that hard, but making good news, as well as praising others, need to become part of your everyday habits. It only really works if it becomes a part of your life. Good habits change destiny.
Making good news, however, doesn't mean only considering your goals. Imagine them as reality, plan for them, choose them over other possible outcomes, and act to make them happen. Then they will become a reality.
Sharing good news also activates your brain and helps others have a good brain. Let's create and talk about good news every day. What good news have you created lately? I'd love to hear about them in the comments.