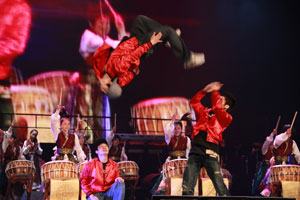 Life is a series of events. Between two incidents called birth and death, a multitude of events are squeezed in to create a major incident called life. In this large-scale event, we are both the director and actor. In order for the event to be magnificent, the directing must be strong. The direction must be good to make it possible for the acting to be done properly. The storyboard and screenplay for the event called life are what we call our "dreams."
Life is given to us. Dreams are, in other words, each individual's personal answer regarding how this life will be used. They are like the soul's compass that indicates the direction for life, which tries to move constantly. Although all life has its own unique rhythm, many have lost their rhythm and imitate other people as they live their life. Without a dream, you cannot sing your own song and you cannot become the master of your life.
The greatest joy in the world is the joy of "creation." Human beings are creatures that have the ability to choose for themselves the reason for their existence, and to create their lives according to their choices. The joy of creation is their inheritance, and their lives are their masterpieces.
To rely only upon the creations of others while possessing great creative power is unfortunate and dishonorable. Only those who have dreams are able to choose the life they want to live, learn the way to take responsibility for those choices, and aim for the joy of true creation as they live their lives.
Dreams are found in the midst of a person's contemplation, consideration, and meditation about oneself. Dreams do not appear; they are created. What do I really want? What fills my heart to bursting with hope and joy? What do I want to live for, and how? One must ask sincerely.
The world is overflowing with all sorts of good advice about happiness and success. But those are merely other people's words. Rather than following others' opinions or answers given by others, one must become the master of one's life by asking oneself questions, making one's own choices, and doing one's best for those choices. That's when the life within us thinks of us with satisfaction.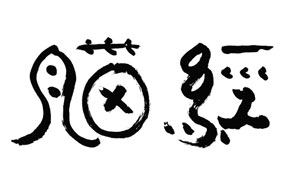 No matter how smooth and stable a life without dreams may seem on the surface, it is like a boring obligation that must be endured. When you have a dream, life becomes a glorious event that is full of challenge and adventure. "Dream big. Big dreams have the power to touch people's hearts." These are the words of the poet, Goethe. Instead of "people's hearts," I would like to use "your brain." Your brain is the real director in the play of life.
Let's hold onto a magnificent dream that is worthy of our brains falling in love with it. The best information you can give your brain is a dream. A big dream fuels the brain allows it to access on its own the wisdom to achieve that dream.