In our interpersonal relationships, anyone can find him or herself in a difficult position sometimes or in a good position sometimes. As we go through life, we may provide help or we may receive help. Both are valuable and important.
But there's pure-hearted help and there's strategic, calculated help. Providing help is a beautiful and good thing. However, if you try to control even a person's soul just because you helped them, that's a crime. If you give and receive help to one another with mutual respect, on the other hand, that becomes a beautiful memory. Through that memory, people repay help with gratitude.
Having received help at one time isn't shameful or embarrassing, and likewise, having given help is not something to show off or be arrogant about. Knowing this, you can engage in relationships as a civilized person who is mature and courteous.
In a person who is mature and courteous, the inner spirit can awaken, creating a genuine desire to help others. When that spirit awakens, the Hongik spirit, our joy grows when we are providing help. If you felt joy when you helped others, then that joy was enough. When you're receiving help, then you have to receive it humbly, saying, "Ah, I'm truly grateful." That's what makes a good transaction between people.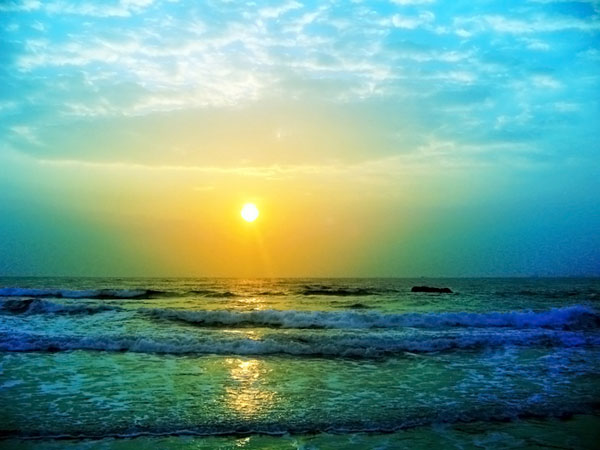 This type of joyfully giving and receiving can be found in the principles of nature as well. A person's inhalation and exhalation, the circulation of all the blood coming into and going out of the heart—they're all natural transactions. Even the earth, with the rise and fall of the tides twice a day, takes two big breaths each day. And when a plant or an animal dies, their decay feeds new life. This is the natural cycle of giving and receiving.
When our transactions are fluid like those in nature, we will have reached a spiritual era. But humanity still isn't making transactions properly. The current politics, religions, and societal systems must change in order for humanity to make proper natural transactions—in other words, transactions that can provide happiness and peace.
The greatest misfortune of this time is that courtesy and righteousness have disappeared from the relationships, on a smaller scale, between people, and beyond that, between nations and between groups.
Courtesy and righteousness are formed when human beings respect each other. The strength to keep growing relationships beautifully is precisely courtesy. Courtesy is the manifestation of enlightenment. All peace comes from courtesy. Natural transactions begin with courtesy.