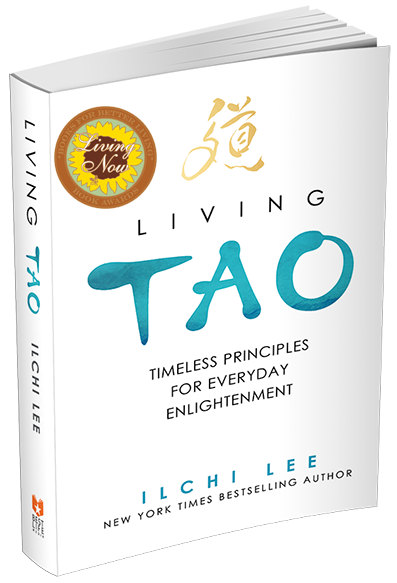 Ilchi Lee's Living Tao: Timeless Principles for Everyday Enlightenment (Best Life Media 2015), which won an INDIEFAB Book of the Year Award this year, has recently won a bronze medal in the Eighth Annual Living Now Book Awards in the Enlightenment/Spirituality category. This award is given by Jenkins Group and IndependentPublisher.com of Traverse City, Michigan to books that have "an unique ability to enrich readers' lives and promote sustainability."
Living Tao's insights into the Tao are married with energy practices and meditations that help make a Tao perspective a real part of a person's life. That perspective is in harmony with the needs of all, including those of the earth. It can change a person's life.
This year, 109 gold, silver, and bronze medals were awarded to books in thirty-four categories, from cooking and coloring books to metaphysical and meditation. "This year's medalists prove that books can unite and inspire people, in spite of the inequalities and hardships that face our world on a day-to-day basis," says Awards Director Jim Barnes. "Not only do books allow people to find balance amidst the chaos, they also serve as a potent force against ignorance and hatred. The 2016 Living Now award-winners are a testament to the power of literature."
About the Living Now Awards
The Living Now Book Awards celebrate the innovation and creativity of newly published books that enhance the quality of our lives, from cooking and fitness to relationships and mature living. The awards are open to all books written in English and intended for the North American market. The gold, silver and bronze medalists in this year's Living Now Book Awards offer a list of books representing the fastest-growing segments of book publishing today, and the Living Now Book Awards help demonstrate the importance of these books to readers and their vitality in the marketplace. The awards are presented by Jenkins Group of Traverse City, Michigan and IndependentPublisher.com. Jenkins Group has been involved in book packaging, marketing and distribution since 1988, and is dedicated to promoting books that improve readers' lives, bring families together, and make the world a safer, healthier place. IndependentPublisher.com is a publication intended to promote the work of indie booksellers, publishers, and authors.