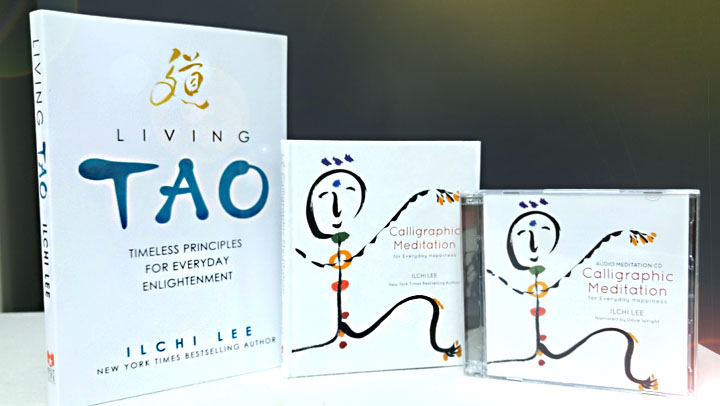 Ilchi Lee has crafted many practical mind-body tools for improving everyday life—whether we use them for our physical health, emotional wellness, or spiritual development. Now Lee has revealed the fundamental philosophy behind everything he's done as a teacher, mentor, and innovator for the past thirty-five years in his new book, Living Tao: Timeless Principles for Everyday Enlightenment.
This paperback describes twelve core understandings of life based on his own awakening to the Tao. Lee's practice and foundation derives from the Korean Tao tradition of Sundo, rather than the usual perspective from Chinese traditions.
While written in clear prose even a novice can understand, Living Tao provides more than mere intellectual understanding of Tao. It gives readers a visceral sense, their own experience of the essence of Tao.
The in-depth discussions in Living Tao are bite-sized in Calligraphic Meditations for Everyday Happiness, a book published in March 2015 that is now available as an audio book and a smaller-sized "mini" edition. These portable versions give readers easier access to the inspiring wisdoms that accompany Ilchi Lee's own brush calligraphy in the original, coffee-table version. Fifty-two pieces of art accompany each insight—one for each week of the year.
All of these products were produced by independent publisher, Best Life Media, which is located in Sedona, Arizona. They are all available at ChangeYourEnergy.com, and will soon be available online and offline elsewhere. The full-size and audio version of Calligraphic Meditation are already for sale at major booksellers.