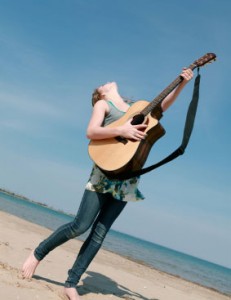 I think one of the scariest things is thinking that what you want is impossible, and then giving up and finding something easier to do, or making plans again and again without following through. You just plan do plan do plan do and that's it. How can you break this cycle?
By waking up with a passionate heart.
That's how you start Plan-Do-Check-Act (PDCA) and bridge plan and do with check and act.
To maintain your passion for your dream, be grateful for your day every morning when you wake up. Then every day will become new and bright, and you'll attract the energy to you that you need to achieve your goal. If instead you think, "I can't do it," then your energy will be scattered. If you think, "I can do it. I will do it," then the energy around you will enter your body. That's how to harness energy for your goal.
So your choice is very important. Don't judge yourself—"I can't do this. I can't do that." When you make up your mind, you can do anything.