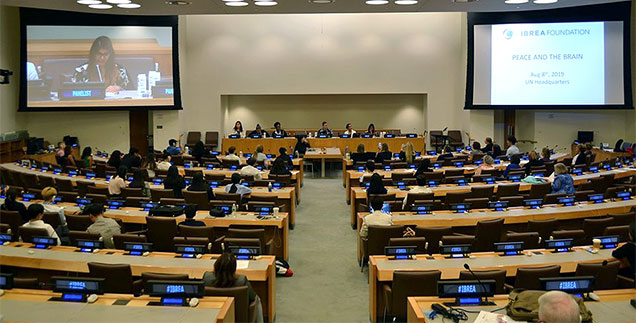 Last week, on Thursday, August 8, 2019 from 10 AM – 3 PM EDT, the nonprofit IBREA Foundation that Ilchi Lee founded held a conference on creating peace in the brain at the United Nations headquarters in New York, New York.
The conference included presentations about mental health and a panel discussion on developing a peaceful brain and, by extension, peaceful communities. It was based on the premise that, although we strive to resolve conflicts in our communities and the world at large, violence also rages inside us. As the event description addressed: "This kind of violence continues to create tension and conflict everywhere, and results in issues such as discrimination, domestic violence, work conflict, and other everyday issues that make our society conflictive, and prevent us from real problem-solving.  Peace-building must address functional structures, but it must also address emotional conditions, and cultural or other sensitivities."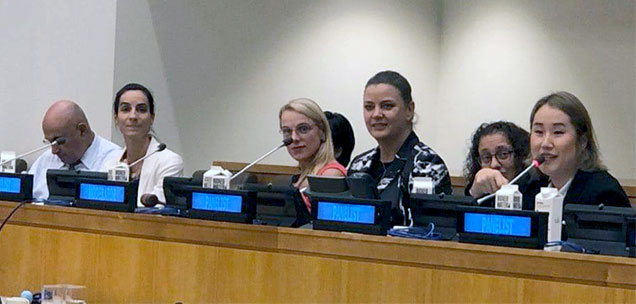 Panelists and speakers included Dr. Elkhonon Goldberg, a Clinical Professor of Neurology at New York University School of Medicine and author of The Executive Brain: Frontal Lobes and the Civilized Mind; Dr. Joseph Ledoux, a neuroscientist at New York University and author of The Emotional Brain; Dr. Nina Urban, an Assistant Professor of Clinical Psychiatry at Columbia University and a member of the UN Committee on Mental Health; Dr. Linda R. Tropp, Professor of Social Psychology at the University of Massachusetts at Amherst;Collette Hemmings, an IBREA Foundation board member and executive at Nike, Inc.; Isabel Pastor Guzman, Program Director at IBREA Foundation and Editor-in-Chief of Brain World magazine; Grecia Valenzuela Portillo, Program Manager of the IBREA Foundation branch in El Salvador, and Linda Yoonjin Suh and Gabryelle Petrylaite, hosts of Brain Education TV.
The conference coincided with IBREA Foundation's annual World Peace Leadership (WPL) program, a nine-day program that teaches youth to be active peace leaders through Brain Education. WPL participants, who came from around the United States and South Korea, had the opportunity to visit different missions at the United Nations, in addition to attending the conference. They also engaged in workshops and team building activities at IBREA Foundation's Harlem Brain Center and at Honor's Haven Resort and Spa in Ellenville, New York.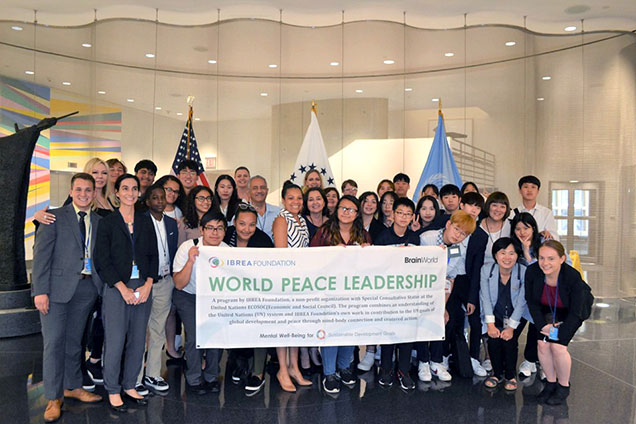 Other conference participants included three educators from El Salvador, local Body & Brain Yoga and Tai Chi members and instructors, and members of the United Nations missions and NGOs.
The conference was co-sponsored by the El Salvador mission to the UN. In her presentation, Grecia shared her experiences with Brain Education in El Salvador, including how it has helped communities release and manage trauma from gang violence and build a new path forward. Ilchi Lee was awarded the José Simeón Cañas Slave Liberator Order in September last year for Brain Education's benefit to El Salvador.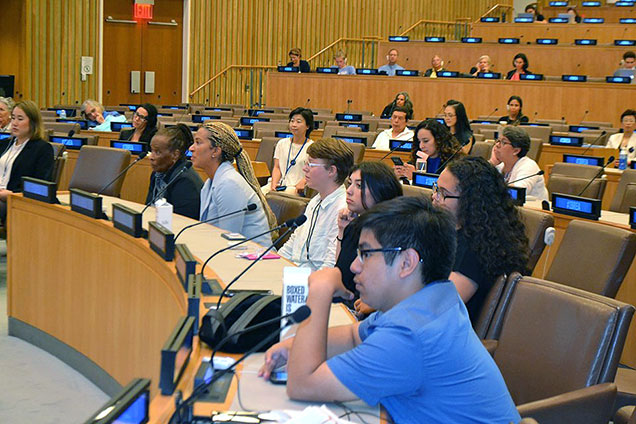 Get a peek at the event and more in Brain Education TV's vlog about it.
Established as a nonprofit in the United States in 2008, the IBREA FOUNDATION is commited to raising awareness of the great value of the human brain and to unleashing its capacity to create the world we all wish to see. With its Consultative Status with the United Nations ECOSOC (Economic and Social Council), IBREA Foundation's vision is to contribute to the UN Sustainable Development Goals by helping individuals and communities take responsibility for their health, stability, and peace through the holistic education and training system of Brain Education.