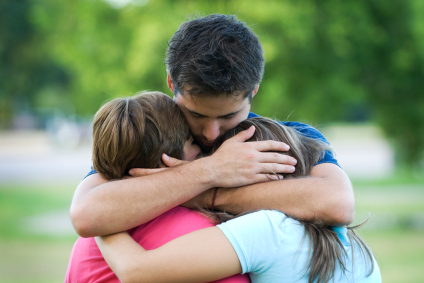 You probably remember the news about the atrocious massacre committed by a religious fanatic in Norway. This right-wing extremist himself declared that he was not a person but a huge monster. Dogmatic conviction gone wrong made him lose his humanity and turned a human being into a slave of information.
Norway is the country that awards the Nobel Peace Prize; there are no religious or social disputes, the happiness quotient of its people is among the highest in the world, and it is praised as the model of an exemplary advanced welfare nation. However, through this incident, we can see how incomplete and precarious welfare can be when it has not fully restored a sense of humanity.
Welfare that doesn't restore a sense of humanity is incomplete and does not have the potential to last. Even the welfare of northern Europe, envied by people around the world, stays in material limitations and the pursuit of equality. With welfare that cannot restore a sense of humanity, the happiness of all people cannot be achieved, and an era of spiritual civilization and true peace cannot come about.
Restoring a sense of humanity requires three factors:
Finding self-esteem,
Restoring and maintaining your conscience,
Being healthy and hard-working.
True welfare actualizes all of these things.
People who are hard-working and live healthy lives with strong self-esteem and conscientiousness are able to accomplish anything and tend to be liked by everyone. They can live with confidence and self-assurance, and aim for unshakeable happiness.
Sometimes self-esteem can be confused with arrogance. But self-esteem comes from the essential being (True Self), while arrogance comes from emotion. Self-esteem comes from being centered in your higher self, and arrogance comes from being centered in others. People who have good self-esteem are not swayed or hurt by what others say, but those who are arrogant are easily influenced and hurt, and are always self-conscious. Positive self-esteem comes from self-assurance and comes with a philosophy.
Self-esteem allows you to live with conscience. If you have a strong conscience and strong self-esteem, rather than accepting the value given to you by the world, you can discover your own value, an absolute value independent of outside variables.
Self-esteem and conscience are the LifeParticle Sun, the source of the life energy of the universe. Self-esteem, conscience, and a healthy and hard-working lifestyle—with just these three factors, anyone can be happy. That happiness has the potential to last. It's a happiness that is complete.