We've reached the last line of the Chun Bu Kyung, an ancient Asian text we've been extracting wisdom from this month (please see previous posts for the rest):
Il Jong Mu Jong Il
One is the end of all, and there is no ending to the One.
Jong (終) means that everything ends. Everything ends and returns to the One (Il). It's fitting that the Chun Bu Kyung begins with Il and ends with Il in a full circle. This One that the line speaks of is that which exists before before it could even be named "one," and it is without end. It's the ultimate reality.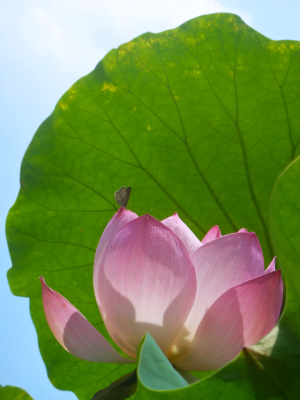 Human beings have a physical body that has a beginning and an end. But we also have soul that is timeless and limitless. What I call a soul is the part of us that will carry on after our body dies; it's the energy that is the same as that which flows through everything. When we die, we return to the One.
Therefore, life is eternal. Though our emotions, thoughts, and knowledge constantly change, life itself is immutable, because it exists of itself, by itself, and in itself in the now. When you bring your awareness to that life inside you, you attain true peace. You can feel your own timelessness and limitlessness. You can feel your true roots or home, regardless of where you travel in the world. This awareness brings not freedom from hardship, but freedom from fear and worry, freedom of imagination, and infinite creativity. It tells us, "Don't worry, just live your life, creating."
We can only have this awareness in the present moment. Emptying your mind, allow the present moment to grow and grow inside you until it shines a bright light on the past and future and only the now remains. With the roots of your being in the One and a radiant vision in your heart, live your life boldly in the eternal Now.