Light can change your energy, change your thoughts, and change your emotions. Light can change selfishness to compassion, judgment to empathy, and despondency to hope. It cleanses the soul so that love can be set free.
Fill yourself with light each day from the sun shining its rays from the center of the solar system, from the LifeParticle Sun beaming from the center of your divine mind.
Look at this picture of a New Zealand sunrise now and receive the bright sun of LifeParticles for one minute. Receive them with a beaming face, a confident heart, and a hot belly.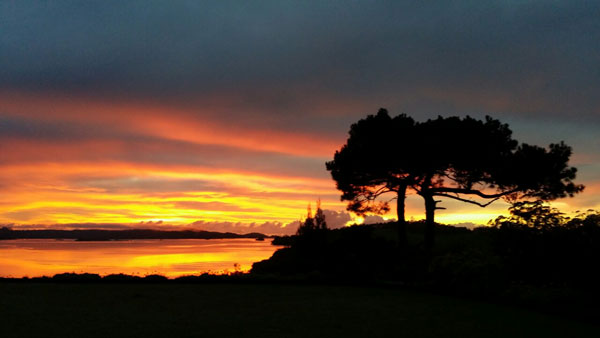 If you sincerely focus on it, you may experience vibration throughout your whole body as dark energy leaves and your own LifeParticles brighten at the speed of light.