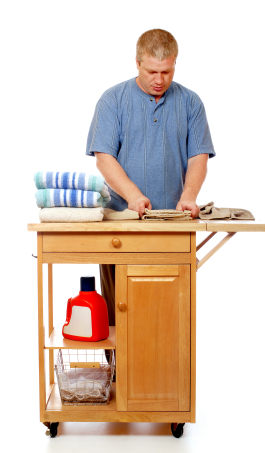 Meditation is an effective way to calm your mind. However, even if you're sitting in order to meditate, it's easy to become drowsy if you are unable to focus.  Sitting and being sleepy isn't meditation. Experiencing deep meditation requires a lot of physical and mental preparation.
The easiest meditation that I know involves focusing on something you like to do. When you're working on something, there's a moment where you become deeply absorbed. It's the kind of moment where you're so focused on what you're doing that you don't even realize that you're doing it. Actually, those times are one kind of the deepest moments of meditation. In such moments, we have become one with ourselves and with the work we're doing, and we encounter a strand of the divine quality ubiquitous in the universe.
No matter how small it may be, having work on which you can focus joyfully is a blessing.