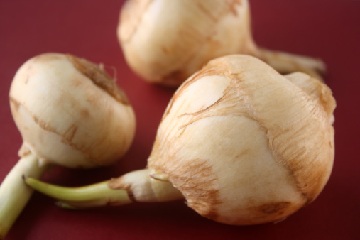 Don't keep belittling yourself.
You are a unique, one-and-only being.
No matter how small it may be,
something that you feel
is a precious thing.
If you keep acknowledging and accepting and expressing yourself,
that feeling keeps growing.
When you dig up arrowroot,
the stems don't look like much,
but the roots that come out are large enough that several people can share it later and be satisfied.
In the same way,
when you trust and love yourself,
you can ultimately uncover the great and sacred
"true self"
that's inside of you.
People who don't even try digging and give up, saying,
"What do I expect? Digging is only going to make my hands hurt,"
end up not being able to get closer to the treasure
that is their one-and-only being.