Through a chance meeting with a Maori tribal leader, I was fortunate to get an opportunity to give a lecture on Brain Education at a Maori school in New Zealand. I was touched by the welcome ceremony the principal, teachers, and students held for me. They sang a song and played the guitar, and gave a welcoming greeting.

At the time, the students gazed at me with such beautiful light in their eyes, like shining stars. I could feel their souls shining.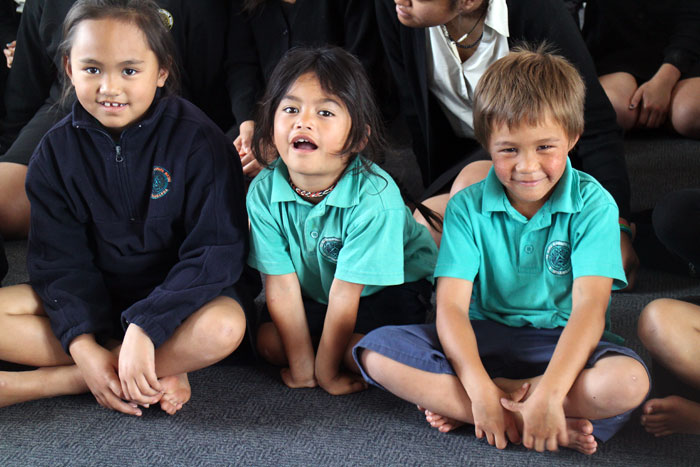 I also responded in kind with song as I spoke to them about the connection between New Zealand and South Korea and opened their hearts. I told them how New Zealand helped Korea during the Korean War and about the similarity between the Hongik culture of Korea and the traditional hongi greeting of the Maori tribe. The Maori have a spirit and philosophy from their ancestors that everything in the world is one, which is expressed when they greet each other by touching their noses and breathing together when they're glad to see each other and feel thankful. I let them know that traditionally in Korea as well, there is a spirit and philosophy that heaven, earth, and human are one. This is the Hongik spirit. I told them how I feel that the Hongik spirit and the Maori spirit are one. The Maori students and teachers were very glad and resonated with that deeply. Then, I expressed my heart to all of the students and teachers through the hongi greeting.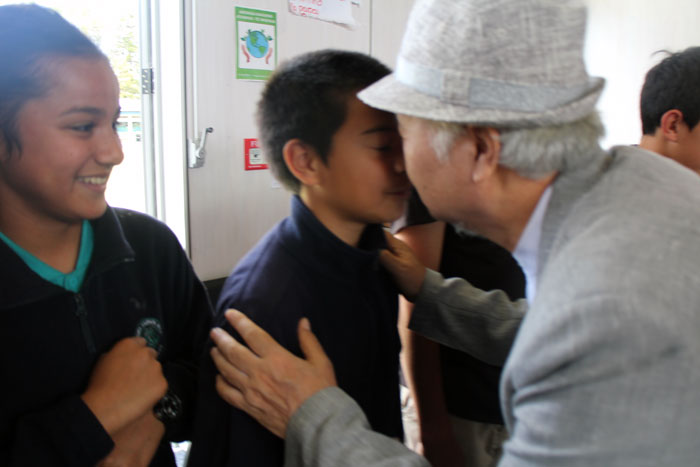 We also had time for a video about Brain Education and a lecture about Dahn Taekwondo. The staff who went with me demonstrated Dahn Taekwondo, and I told them that Dahn Taekwondo isn't just for being a good fighter or for self-defense. It's a martial art for developing self-confidence and practicing respect for yourself and others. It is one part of Brain Education that is necessary for developing creativity through self-development. They watched with a look of fascination and eagerness in their eyes. After we finished, about 50 students said that they wanted to learn Dahn Taekwondo, so now we'll give them the opportunity to take classes once a week.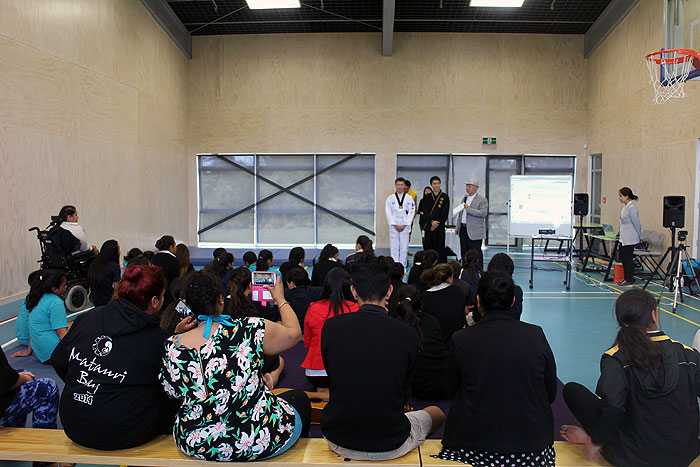 I was so grateful for this opportunity to connect with these bright youth. While I'm working in New Zealand, I keep moving with the intention of achieving one new creation each day. I act with the mentality that, if we can just get the Hongik dream to take root in New Zealand, I'll do whatever it takes and run wherever I need to. When I choose with that mindset and get moving, everything proceeds at the speed of light. The opportunities present themselves so fast that it amazes me. If my footsteps can be helpful to others and my vision, I can run faster, as much as it takes.