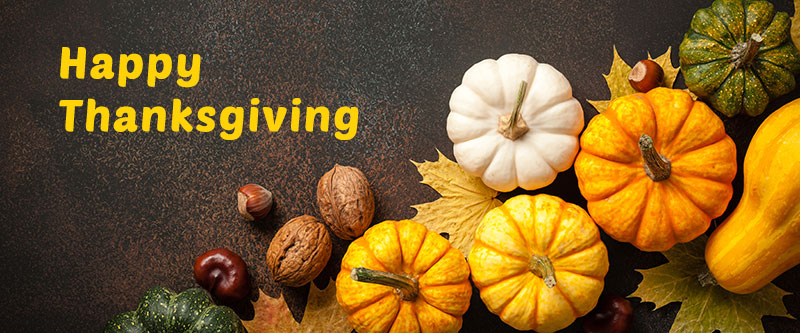 Happy Thanksgiving!
Today is a day that reminds us to be grateful, not only today, but every day.
It's easy to remember to be thankful when things are going well, when you're blessed and surrounded by good fortune. But what about when things are not going well?
Those who really know how to be grateful are thankful even in very difficult, unfortunate circumstances.
Someone who has brought you misfortune will be shocked when you're grateful for it. "Something must be wrong here," they'd think. "There must have been a problem with the delivery." And they'd go somewhere else, saying, "This misfortune wasn't meant for you."
Feeling gratitude amid misfortune is easier said than done. But it's much more beneficial and advantageous for you.
Once difficult times have passed, haven't you been able to understand them better? Haven't you realized that, amid misfortune and distress, you have come to understand life's meaning more deeply and have been able to achieve more inner growth?
So, when faced with a difficult situation, accept it gratefully as a problem you've been given to solve. Within genuine gratitude, our souls put down deep roots and grow.