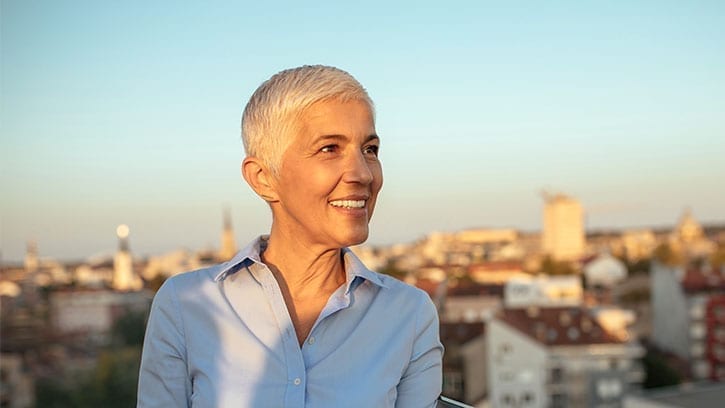 Have you ever had a feeling of deep inner joy? Or have you always had an underlying sense of dissatisfaction? The moments we feel deep joy often come from the feeling of life itself—from the quiet moments with ourselves, our loved ones, or with nature. Immersed in our busy daily lives, however, we may forget that and instead of joy, look for momentary jolts of pleasure in superficial interactions, endless media, or material goods and goals.
As you may know, it's hard to endure a life without joy and satisfaction. The more joyless days we have, the more life feels like we're dragging a stone up a mountain, only to see it tumble down again. This takes a toll on our psyche, our bodies, and even our energy flow, and we gradually lose the inner resources to handle the stressors life will inevitably throw at us.
The flip side of this—having true joy, passion, and vitality—is possible if we make time to meet with the life force within us. If we do this in our daily lives, even amid hardship, we can restore the natural balance not only within ourselves, but in our communities and our planet.
Having true joy, passion, and vitality is possible if we make time to meet with the life force within us.
Click To Tweet
Right now, everything may seem out of balance in the world, but the natural life force inside us has always existed and can never be destroyed. So we can reconnect to it any time. Although there are many methods to do this, we can even recover that connection by quietly sensing the breath entering and leaving our bodies, by moving our bodies vigorously, and by feeling the rhythm of our heartbeats and the pleasant release of the stiffness of our muscles.
Listening to our bodies and awakening our physical senses also wakes up our sense for communicating with nature, because our bodies are nature. We feel nature when we feel our breath and the energy flowing through us. If we feel and love nature inside us, we feel and focus more on nature outside us. By restoring this natural sense, we can use it to design lifestyles that bring joy and satisfaction. Because we are all interconnected, living in a way that allows us to sustain our connection to nature will also help us look after nature.
The year 2020 has been an extraordinary and peculiar time. On a massive scale, we have all been focused on what's happening in our communities and the world, not just ourselves. What kinds of changes will these experiences bring us? That is one of the choices we are facing. We might continue the same patterns of life we had before and repeat things that dampen our joy or substitute for genuine connection. Or we could create a new lifestyle filled with joy, balance, and connection to others and the earth.
Whatever happens, of this I am certain: the power to create such changes is never found on the outside. It depends on what each of us does, and it starts with the changes we make within ourselves and in our daily lives.
Editor's Note: To learn about how maintaining Water Up, Fire Down energy flow can bring joy and satisfaction to your life, please check out Ilchi Lee's new book, Water Up Fire Down: An Energy Principle for Creating Calmness, Clarity, and a Lifetime of Health at WaterUpFireDown.com.
Related Posts