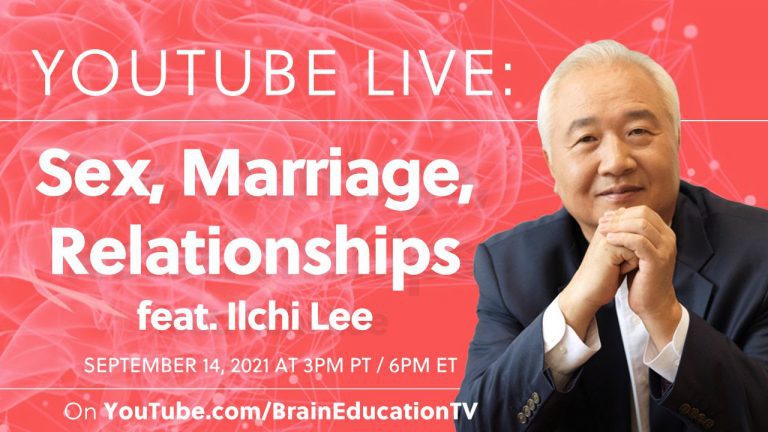 On September 14, 2021 at 3pm PT / 6pm ET, Ilchi Lee will be live on the Brain Education TV YouTube channel. He'll be answering questions on the topics of sex, marriage, and relationships from a spiritual point of view.
Hear answers about how sexuality and spirituality can coexist, how we can create a happy environment for couples and children that lasts a lifetime, and how we can keep our hearts open after we've been hurt.
Join that day for a chance to chat live and ask questions. Set your calendars and set a YouTube reminder here on the video page.
Related Posts