Turn around your negativity with a chant inspired by the bright energy of the new year.
Early in the morning last weekend, on Lunar New Year's Day, I sat thinking of all the people who have been working tirelessly for the good of all. I prayed for them, and as I did, I got an inspiration.
It came to me in the form of words, and the energy behind it guided my hand into this calligraphy I drew on my palm with sunscreen.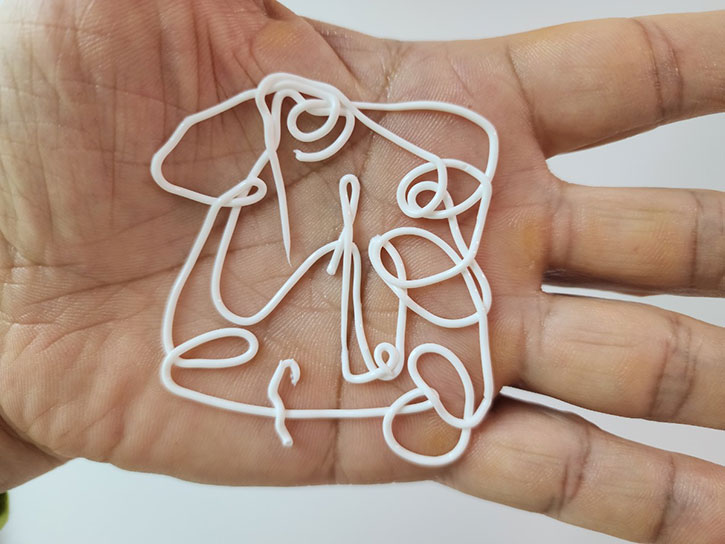 The words were two lines from the Chun Bu Kyung, an ancient Korean scripture.
Myo Yeon Mahn Wang Mahn Rae
Il Jong Mu Jong Il
They mean:
All things come and go at all times
One is the end of all,
and there is no ending to the one.

All thoughts, words, emotions, and forms are energy. Energy is circulating all the time, infinitely. Whatever we put forth will return to us. Anger, resentment, and regret become the seeds of greater sadness, and love and faith in ourselves come back to us as great blessings.
The timeless words of the Chun Bu Kyung that came to me and this spontaneous picture I drew are filled with energy that can help clear away your heaviness and negativity. Look at the picture, then say the words several times, and notice how you feel inside. Can you feel a difference?
Through changing your energy, your thoughts, words, and actions will change. And any sadness, pain, aches, loneliness, and fear you have will circulate and transform into blessings and good fortune.
You are nature. Everything you do will turn into nature and the universe. What you say and do is important. Believe in yourself.
Related Posts
Featured Video