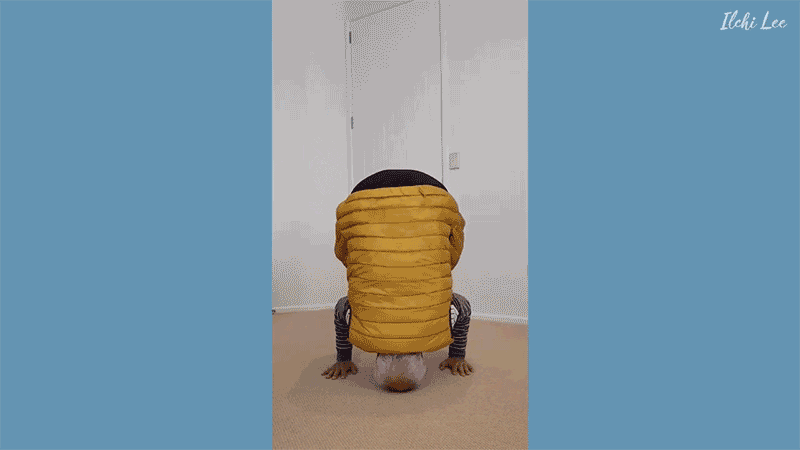 The older I get, the more I feel the need to move my body to make it strong and limber. Lately, I've made doing headstands a part of my regular routine.
Although starting younger is better, I think it's never too late to start taking care of your physical strength. I'm already 70, but I'm always impressed when I hear about people who are even older than I am that have broken records—people like Robert Marchand, who didn't start cycling seriously until he was 67. At the age of 105, he set a new world record when he completed a 22-km course in one hour. At that point, his heart and lungs were operating like those of a 50-year-old! Harriet Thompson first resolved to run a marathon when she was 76 and became the oldest woman in the world to complete one when she was 92.
Hearing stories like those of Robert and Harriet may inspire you to do more than you're doing now, or it may depress you. It may make you want to throw the covers over your head or break through your inertia to go outside and walk. There's no right or wrong response, but it's important to remember that it's our choice on how we use the information we encounter, and our choice on what information we feed ourselves.
Some of that information is verifiable facts. Thoughts such as, "It's not a good time right now," however, are not facts. They are evaluations of the facts we are paying attention to, and those evaluations are also our choice. If we decide to do something, though it may be hard, and we'll definitely encounter challenges, we can achieve it. Rather than basing our decisions on the situation around us, we can gradually change our situation to fit our choices.
This especially works when we choose what's good for our true selves in our hearts, which, because of the inherent nature of our true selves, is always in alignment with the good of all.
Try these four things to help you start making healthy, life-giving choices today.
I hope you feel empowered to be strong and choose what you really want without fear.
Related Posts