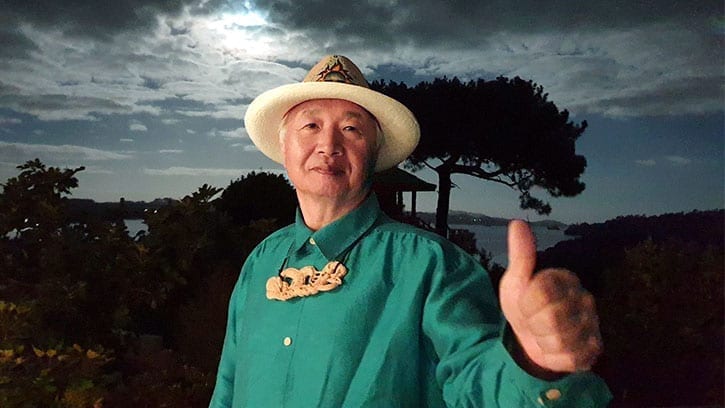 I woke up early one morning and was doing some meditation when all the times I've spent with my students and partners passed through my mind.
Despite these times together, the path of achieving something new has always been solitary and lonely. Yet I would do anything for my vision of helping people and the earth become bright—healthy, happy, and peaceful. Because it's this path that fulfills the longing of my most authentic self.
Now, I'm standing in the middle of the path that I've chosen, and in spite of anything I have to endure, nothing can turn me away or make me stand aside from it. Wherever I am and whatever I'm doing, I will not stop my song and prayer for this world.
What I felt at that moment of remembrance is reflected in the song below, "Wild Chrysanthemum." I comforted myself through this song and expressed my love and appreciation to everyone who has walked with me on this path. This song is my gift to them. I am always cheering them on.
What are the moments and people that you most appreciate? When you look back on your life, do you feel satisfied with it?
Wild Chrysanthemum
I want to be a wild chrysanthemum of golden light.
I want to be a free wild chrysanthemum.
It's okay if I have no name;
I like myself, and I like that I have
butterflies and stars that come to visit me.
I really like that my soul becomes a grass seed riding on the wind,
and I can journey around the whole world.
I really love
that I can follow my destined relationships
and be born again
by the road or by a river
or in the garden at a small house.
No matter where I am, I love myself,
and I will dance and sing for this world.
I want to bloom as blessings and love for everyone.
Related Posts