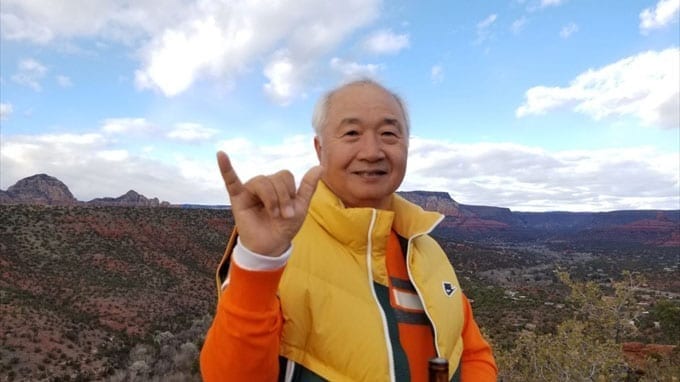 We never know what's really going to happen even an hour from now. How does that change how we live in each moment?
Last week I traveled for the first time since the coronavirus pandemic began—I returned to my home in Sedona, Arizona in the United States. On the way here, I had to face a 24-hour flight delay because one of the employees who had been preparing in-flight food tested positive for COVID-19. I felt lucky that a dangerous situation in which all of the passengers on the plane could have been infected was avoided.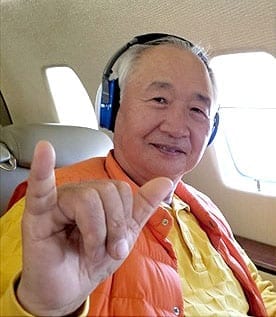 I feel many things every time I cross national borders, but this time, traveling brought me even more awakenings, and I wanted to share them with you.
---
Enjoy Ilchi Lee's blog posts?
Keep up-to-date with weekly wisdom delivered directly to your email inbox.
---
In such an uncertain situation, I realized once again that we never know what will happen to us tomorrow, or even an hour from now. We are living in flashes of time; we can only be in the here and now. Faced with the brilliant forces of life flowing around me, I feel humble and grateful and conscious of the time that is passing me by.
Knowing that at any time everything may change, I want to live with my head held high that I did all I could, that I used all of my energy, to achieve my dreams of making the earth brighter and helping everyone coexist peacefully within themselves, with other people, and with nature. While I am alive, while I can move, while I can love and share, I want to do at least one more good deed for the world.
While this vision sounds big and grand, accomplishing it simply involves small actions I take moment by moment. Each moment adds up to a full life.
I'd like to share with you some of the small things I do every day to satisfy my desire to live fully, humbly, and gratefully for the wishes that brighten my heart.
Keep a journal.
I write in a journal every day. I keep a record of what I did, what messages I received from the universe during meditation, who my intuition told me to help or keep in touch with, and what I realized as I went about my work. Reporting to myself this way helps me realize where I am and where I need to go.
Just dance.
Have you noticed how good you feel when you take some time to get up and move? I always find ways to move, even when I have many appointments in one day. Putting on some music or just singing to myself, I move in whatever way my body feels happy. Not only does this keep my body relaxed and loose, it also keeps my mind clear, focused and creative. Most importantly, it puts a smile on my face that I can share. Problems are usually solved more easily with a positive outlook.
Ask for feedback.
We may have our own way of doing things and like to carry out our own ideas. But it's difficult for one person to see everything from every angle. It's especially difficult to see everything about ourselves, even when we're observing ourselves carefully. So I like to ask the people around me for feedback. I ask them honestly about what I could improve or how I could work with them better. I also question experts about projects I'm working on better in order to get the best results.
Strengthen muscles.
In order to keep going strong, I do my best to maintain my physical health. Besides eating and sleeping well, doing meditation, and staying limber with yoga and qigong, I do strength training to keep my muscles from weakening. One of my favorite exercises is push-ups, either on the floor or handstand push-ups against a wall. I can do these anywhere I stay, and they don't require any equipment.
Start the day with a positive message.
Our first thoughts of the day can be very powerful. I give myself a message when I first wake up in the morning that encourages me and reflects the values and goals i want to live out during the day. Some suggestions are giving thanks for another day, telling yourself how powerful you are, or even saying, "I'm happy!" I often use simple words like, "Bright light!" or "Peaceful coexistence!" to call into being what I wish to bring into the world.
Do good deeds.
As I go about my day, I try to take the needs of others into consideration. I think of my family, the people I work with, and people around the world. As actions come to mind that would help them, I do them as soon as possible. Doing at least one considerate and helpful act a day can keep your heart open and and your energy circulating more fluidly and widely. It can give each moment meaning and bring you closer to any goal you've set.
These six simple actions help me make every moment of my life bright, productive, and meaningful. I hope you use the ones that resonate with you to make the most out of the time you have.
Related Posts
Related Video