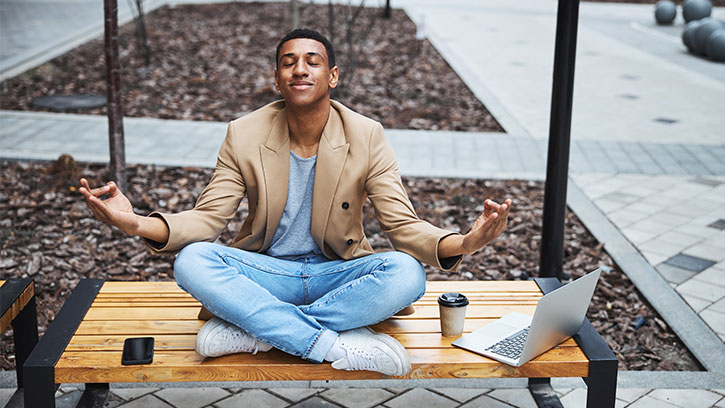 Keeping your energy strong, flowing, and bright let's you thrive in any environment.
Have you found yourself in a toxic environment, or are you often surrounded by people who habitually bring everyone down? Maybe you have to work hard to stay positive in the face of negative media or of people around whom you feel less empowered or hopeful.
You may have heard of ways of protecting yourself against such tiring toxicity that makes everything about your life harder. I would sum up the ways that I'd recommend as: get bright.
Regardless of our environment, we have the ability to make our minds more positive and our emotions more cheerful. One of the most powerful ways involves changing our energy.
---
Enjoy Ilchi Lee's blog posts?
Keep up-to-date with weekly wisdom delivered directly to your email inbox.
---
Energy Rules
The qi/chi energy that flows throughout our bodies both affects and is affected by our bodies and minds. It's the substance that connects them. When our energy becomes dark or stuck, our bodies and minds fall into dis-ease. If we think or say positive words and take beneficial actions, then our energy becomes brighter and lighter—the ideal energy we want. On the other hand, if we brighten our energy using practices such as Brain Education, qigong, yoga, energy healing, etc., then our outlook can change automatically and dramatically.
The energy around us, especially the energy of the people and places we pay attention to, also influences the energy inside us. Negative energy in our environment can darken our own energy. However, just as we can boost our immune system and keep our organs healthy to protect against illness, we can boost our energy system to make it more resilient.
We all have light, bright energy inside us and have the potential to have more. The lighter and brighter our own energy is, the less the energy of our environment affects us. In fact, the stronger the brightness inside us is, the more we affect our environment, for energy always resonates with the quality of the strongest energy around. So if we make our own energy strong and bright, we can automatically and intrinsically help make everyone around us bright and positive too!

Here are some ways to do it:
Combined, these five strategies generate Water Up, Fire Down energy flow inside us, which is the healthiest overall flow we need. When our energy is flowing well, even if we encounter darker or more negative energy, it won't sit inside us, affecting our bodies and minds. It will flow right through us and back out. By staying firm in our center and having continuous energy circulation, we're prepared to handle any environment.
Related Posts
Featured Video